This Doctor's Best Gluten-free Cookies
January 21, 2023 By Sarah White No Comments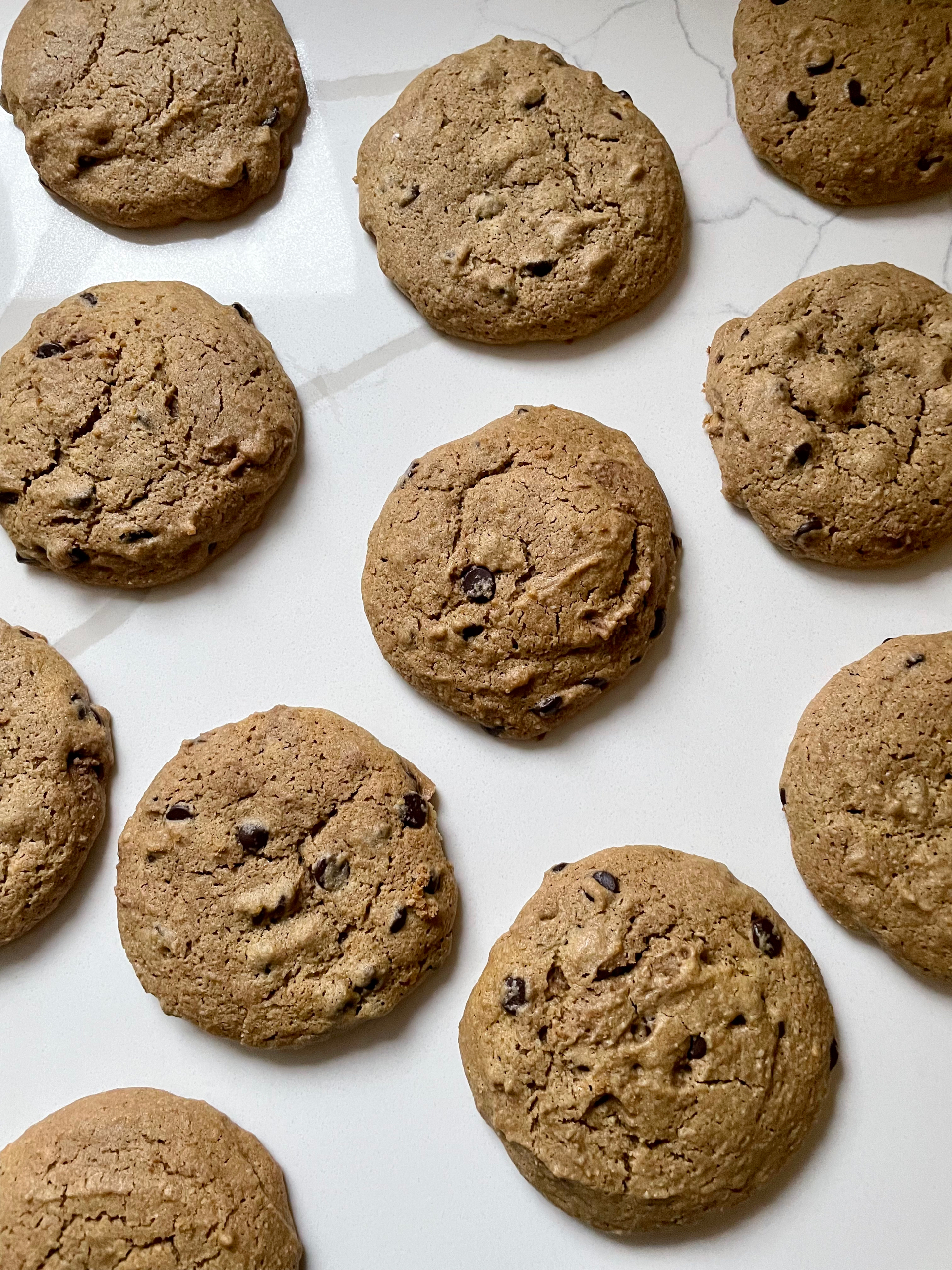 No need for a lot of preamble on this one; eas messing around in my kitchen last night (wild Friday) and came up with these masterpieces. Gluten-free, dairy-free, perfect chewy cookies.
Wishing you all a straight forward, delicious weekend.
Best Gluten-Free Cookies
Gluten-free, dairy-free & just lovely. Enjoy. 
Ingredients
1/3 cup cashew butter (can sub tahini or almond butter) 
1/3 cup vegan butter, melted (use the good stuff, aka Miyokos) 
2/3 cup teff flour
1/3 cup almond flour
1/2 cup tapioca flour 
1 egg (I used 2 egg yolks, fine sub if you're not great with egg whites) 
2/3 cup maple syrup
2 tsp vanilla 
1/2 tsp baking soda
1/4 tsp fine salt + 1/2 tsp flakey sea salt to finish on top 
1/3 cup mini dark chocolate chips
Instructions
Preheat the oven to 350. Mix the nut butter (or tahini), melted vegan butter, egg, maple syrup and vanilla in a stand mixer until well mixed. Add baking soda, teff, fine salt & almond flour to the mixing bowl and mix for 1 -2 minutes. Remove bowl from mixer and fold in tapioca flour until well incorporated (it's important not to over mix this type of flour), then fold in the chocolate chips. Cool the batter in the fridge for 30 minutes then use a small ice-cream scoop to scoop 3 tbs batter onto a parchment lined baking sheet; I did 6 / sheet to give them lots of room to expand. Top with flakey salt and bake for 15 - 17 minutes until sides are slightly golden. Cool 5 - 10 minutes then serve.