Cosmetic Acupuncture: My Favourite Pre-Wedding Beauty Treatment
March 29, 2018 By Sarah White No Comments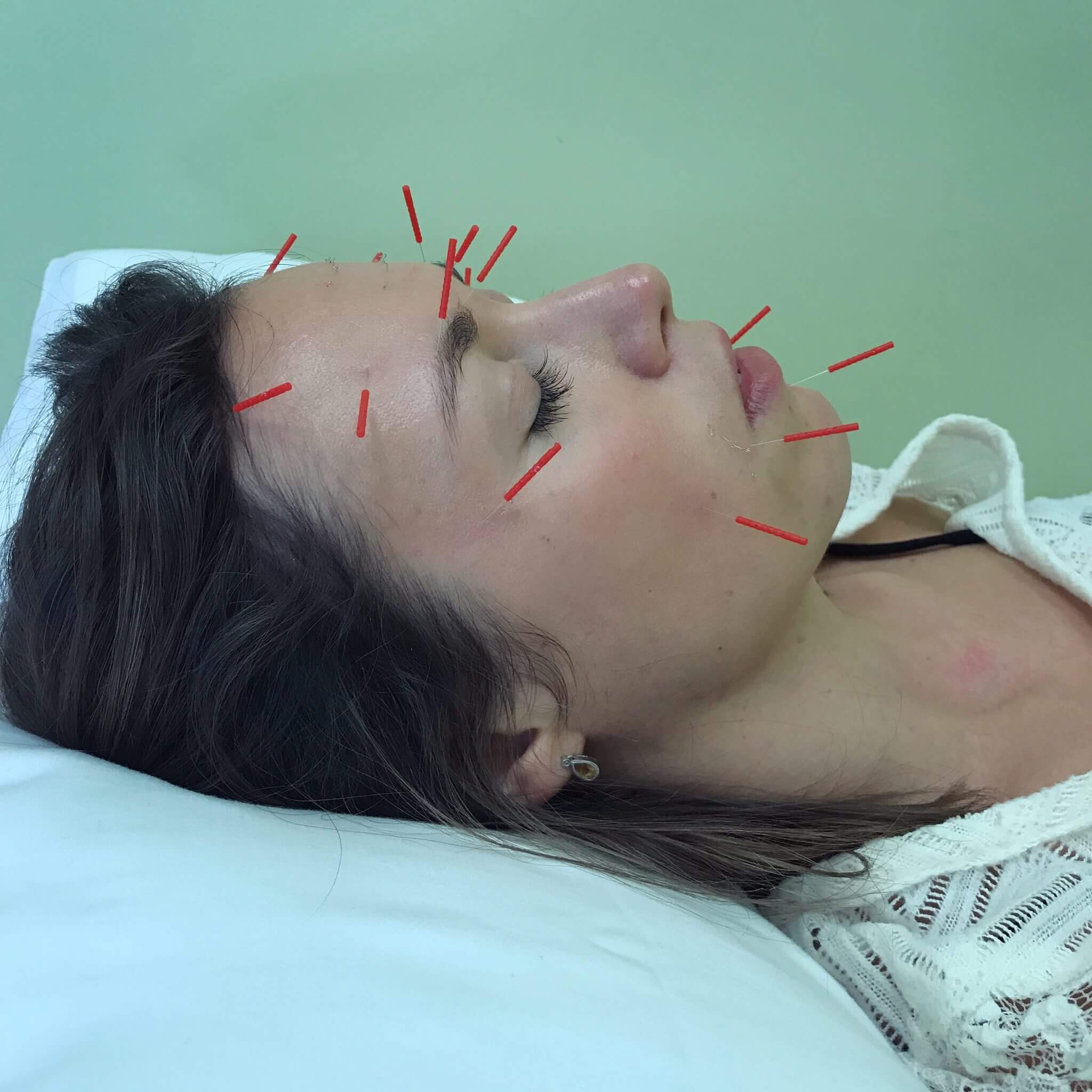 Spring is finally here! For many people, the cold winter months bring a chronic feeling of dry and dull skin. Thankfully, the hint of sunshine and rising temperatures of springtime naturally inject a glow back into winter-weary complexions. Despite warmer temperatures, my skin still needs all the help it can get to recover from our long cold Canadian winters. To celebrate the return of sunshine I'll be sharing all of my favourite natural beauty tips and tricks to help you achieve glowing and beautiful skin this spring. Check in over the next few months to learn all about natural skin care and my inside-out approach to beauty.
First up is my ultimate go-to green beauty secret: Cosmetic Acupuncture.
Cosmetic acupuncture is my favourite beauty treatment because it addresses both the mind and body. A typical treatment begins with body needles to relax the mind and improve balance within the physical body. Ultra-fine needles are then gently administered to the entire face to improve skin firmness, texture and tone. Studies on facial acupuncture show that this is due to an increase in blood circulation, which nourishes skin from the inside out. Fine intradermal needles are also inserted into superficial lines of the face. These tiny needles puncture the top layer of the skin to trigger the body to create new collagen and elastin, which fills-in fine lines. I find this style of cosmetic needling to be much more effective than dermal rolling or general facial needling because it targets specific lines to create new collagen and elastin where it's most needed.
You want to start stimulating collagen while it is naturally starting to decline, thereby fighting the aging process before it takes hold. Collagen declines by 1% every year after age 30, so I encourage my patients to start this treatment in their late twenties and early thirties. However, it's never too late to start, because it boosts the health of your skin, which is beneficial to everyone.
In order to prepare my skin for my upcoming wedding I've been receiving a series of 5 weekly cosmetic acupuncture treatments. While most people see full results after 5 – 7 sessions, I intend to continue this treatment well beyond my wedding date because I love how relaxing it is and how it makes my skin look and feel.
References: