Gluten-free + Vegan Cinnamon Buns
January 4, 2021 By Sarah White 1 Comment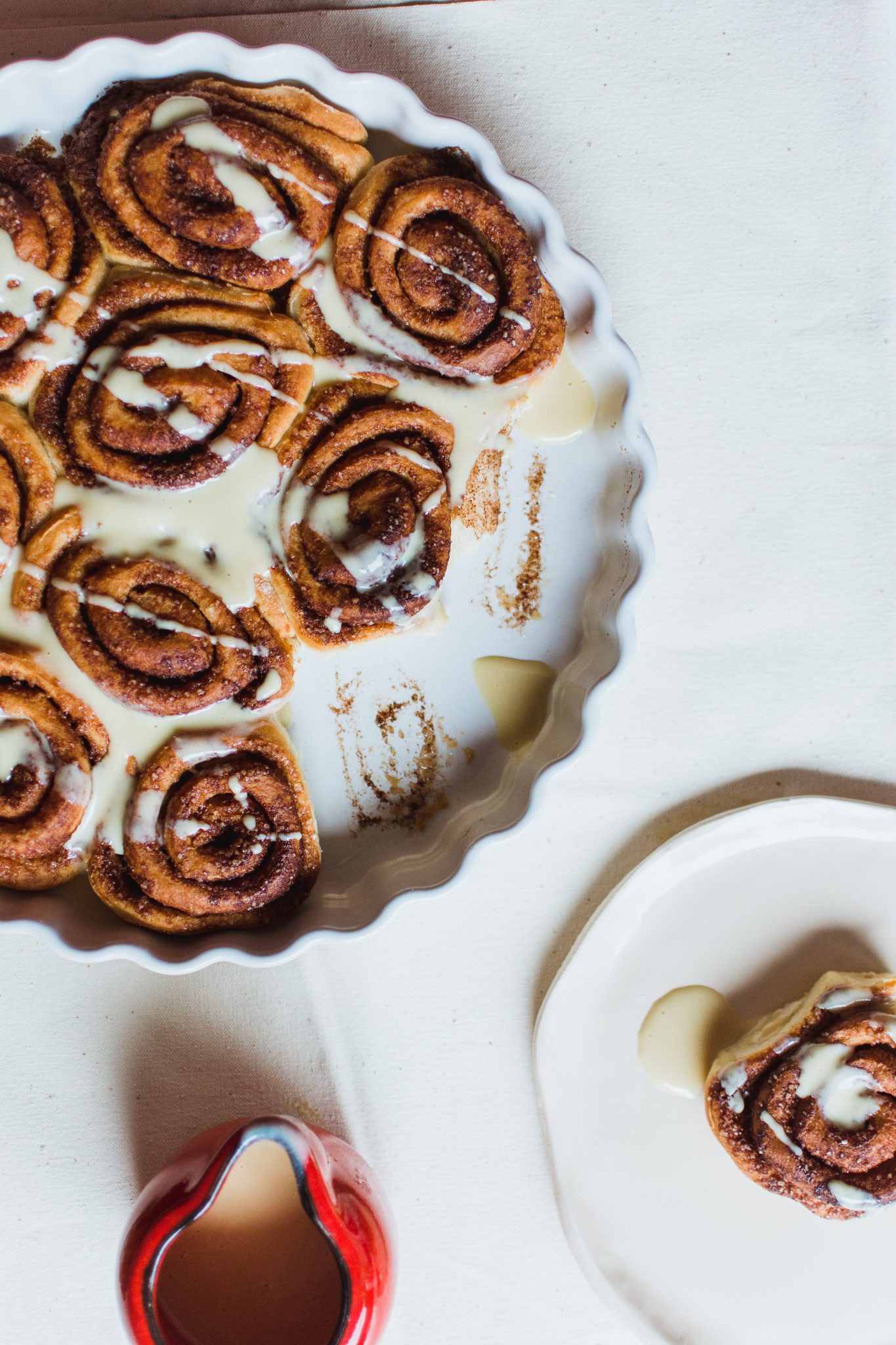 Happy New Year, from this doctor's 2021 kitchen. Before we get into my much requested cinnamon bun recipe, I'd like to first thank you guys for your patience with me this year. Many of you have been DM-ing and emailing me asking for new recipes, and unfortunately by the end of 2020 I just didn't have anything left over for writing or recipe-developing. This year has been undoubtedly difficult for everyone, and while I've appreciated the forced reframe, new puppy and time at home I have not loved the amount of time, energy and emotion that this year has cost us small business owners. Between making up for clinic closures and focusing on building my virtual care practice I just honestly didn't have the time or resources left to commit to this blog by the end of this year.
After a gruelling 6 months I'm happy to report that I've learned how to code (made my new website, launched my new virtual / home practice Replete Wellness, successfully mastered virtual care, started a supplement line, and am fully caught up and recommitted to my writing and my kitchen. While I love love love working with you guys in person in Oakville and online in my virtual practice I recognize that one-on-one care can be costly and isn't accessible to everyone, which is why this website is so important to me. This blog allows me to share recipes and wellness tips with people all over the world for free! and I'm so thrilled to be back here with a renewed energy, creativity and sense of purpose.
All that being said I'm feeling really good about my first recipe back. These cinnamon buns have been earning rave reviews ("the best recipe you've ever made" – Kyle, "delightful, darling" – Grandma Ruthie, "edible" – uncle Pete) and are vegan, gluten-free and refined sugar free so they won't completely de-rail your 'new year, new me' health goals. Let me know what you guys think, and feel free to harass me via instagram if you don't see at least 2 new posts weekly this year. Lots of love and I look forward to sharing so many new recipes with you in 2021. Please comment below if there are any specific recipes you'd like to me health-ify or any health topics you want me to discuss.
Gluten-free Vegan Cinnamon buns
These cinnamon buns are vegan, gluten-free and refined sugar free so they won't completely de-rail your 'new year, new me' health goals.