Protein-Packed Banana Muffins
August 2, 2019 By Sarah White No Comments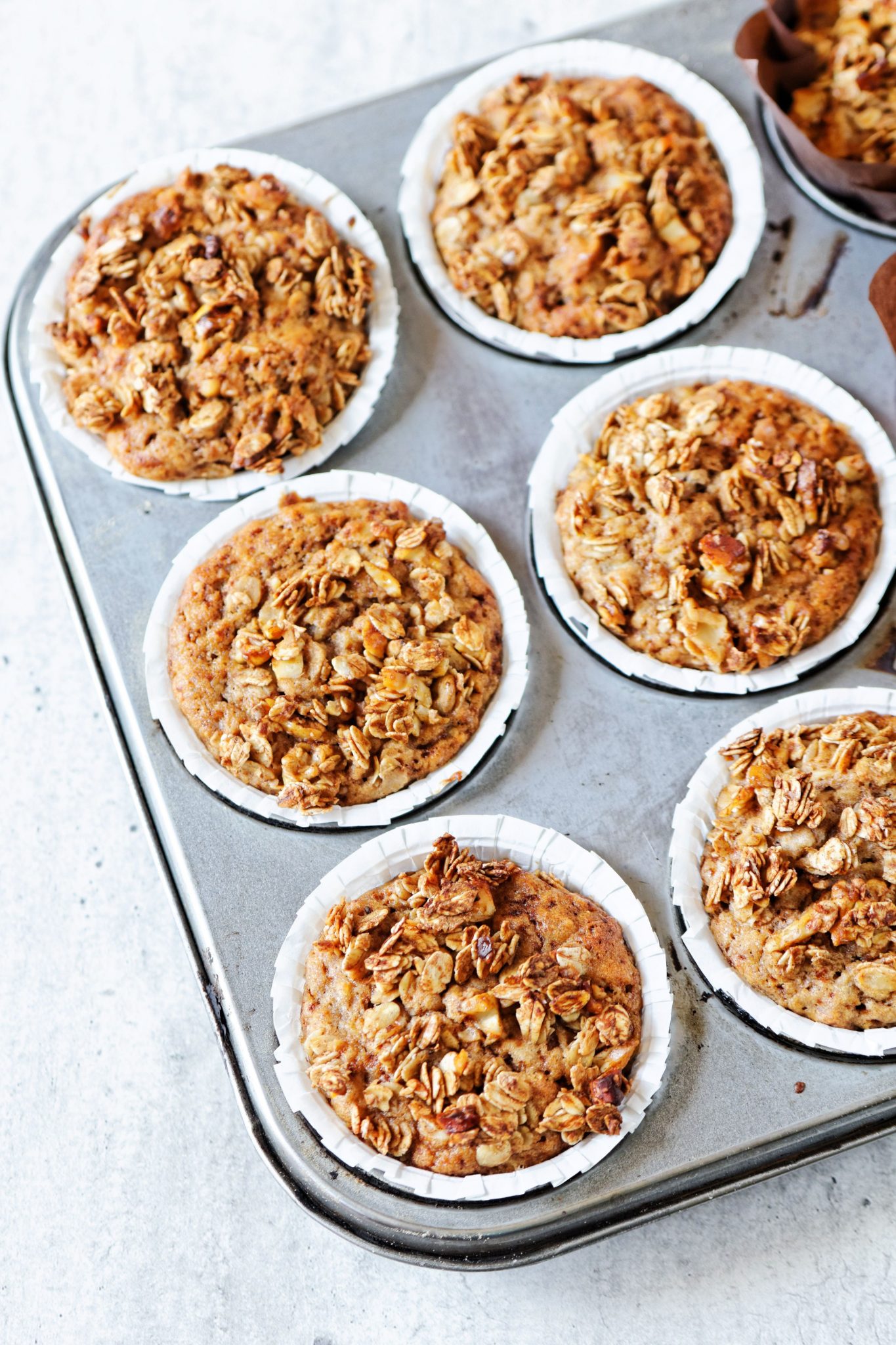 I wasn't planning on posting this recipe on the blog. Banana muffins are not seasonally appropriate you guys, and only a crazy fool would turn on the oven in this heat. Sometimes, though, you happen upon genius when you're least expecting it. These are the Albert Einsteins of banana muffins and they are totally worth the bump in your hydro bill in the middle of summer.
I created this recipe as a pre-workout treat for my husband Kyle but they'd also make a great breakfast replacement or mid afternoon snack. These muffins are full of fibre + healthy fats and each serving contains around 10g of protein. Feel free to add mix-ins of your choice like chocolate chips or walnuts. Recipe yields 12 muffins.
Protein-Packed Banana Muffins
I created this recipe for my husband as something for him to munch on before the gym. These muffins are moist, filling and delicious. They also contain around 10g protein each making them the perfect snack for the muscley guys & gals in your life. 
Ingredients
1 1/3 cup rolled oats
1/2 cup almond flour
1 tsp sea salt 
1 tsp cinnamon 
juice from 1/2 lemon 
5 dates (soaked in boiling water for 1 hour) 
2 ripe bananas 
1 tsp vanilla 
1/4 cup unsweetened peanut butter or almond butter 
2 eggs or 2 'chia eggs' (2 tbs chia seed soaked in 3 tbs water) 
1/3 cup protein powder, vanilla (my favourite is the beef isolate by Designs for Health) 
Instructions
Place the lemon juice, dates, bananas, nut butter, vanilla and eggs / chia eggs in a food processor and blend until smooth. Mix the dry ingredients in a large bowl then fold in the wet ingredients until well incorporated. Bake at 375 for 25 minutes or until cooked through. Serve warm with a pat of organic coconut oil.