Vegan Gluten-Free Carrot Muffins
November 15, 2022 By Sarah White No Comments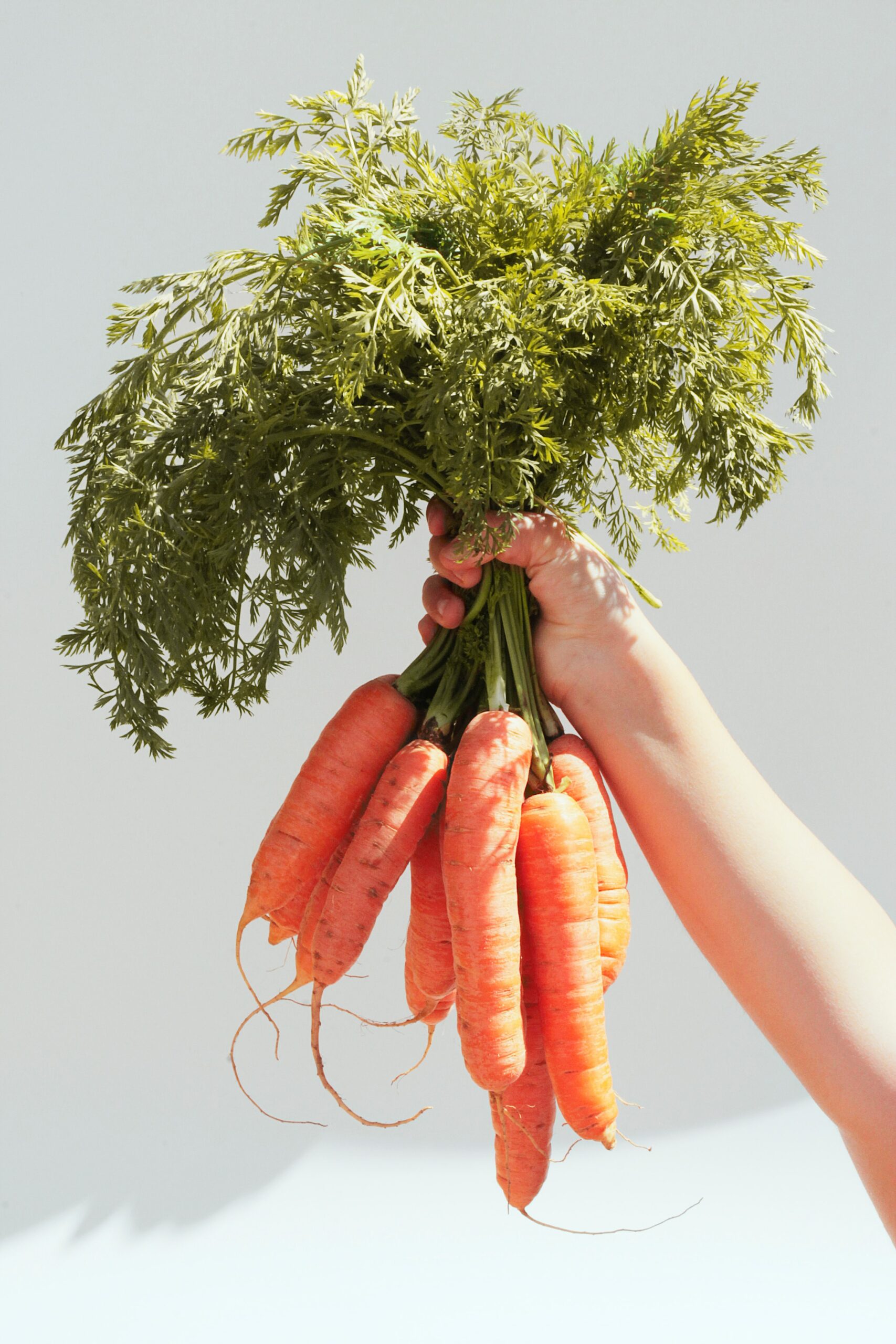 The 'we got these GIGANTIC carrots in our CSA box this week' muffins. While carrots are often thought of as a 'spring' vegetable they're actually at their best in the winter. When the weather gets cold carrots convert a lot of their starches into sugars to act as a natural protectant against the cooler weather, so they become a lot sweeter in winter; perfect for baking these millet & oat based, perfectly sweet carrot muffins.
Gluten-Free Vegan Carrot Muffins
These gluten-free, dairy-free oat & millet based muffins make the most out of those sweet winter carrots popping up in CSA boxes & cold weather farmer's markets. 
Ingredients
2 cups oats, ground
1 cup millet
1 tbs cinnamon 
1/2 tsp salt
1 tsp nutmeg
1/2 tsp baking soda + 1/2 tsp baking powder
1/4 cup hemp seeds
1/4 cup chopped walnuts
1 cup grated carrots 
1 cup almond milk 
3/4 cup maple syrup
1/4 cup neutral oil (melted coconut for me) 
1/4 cup flax + 1/2 cup water
Instructions
Preheat oven to 350F.  Make your 'flax egg' before prepping the rest of your ingredients, since it will need a few minutes to sit & get nice & gooey; combine ground flax with water in a large bowl & set aside.  Combine ground oats, millet, cinnamon, nutmeg, salt, baking soda & baking powder together in a large bowl. After 10 minutes add the carrots, maple syrup and oil to the flax mixture and mix well. Add the wet ingredients to the dry ingredients and mix (use as few turns of the spatula as needed to incorporate all the dry ingredients into the wet without over mixing). Fold in the hemp seeds & chopped walnuts and place batter into a 12-well muffin tin. Bake muffins for 25 - 30 minutes, or until a tooth pick comes out clean.