Creamy Pumpkin Chicken Curry
August 29, 2022 By Sarah White No Comments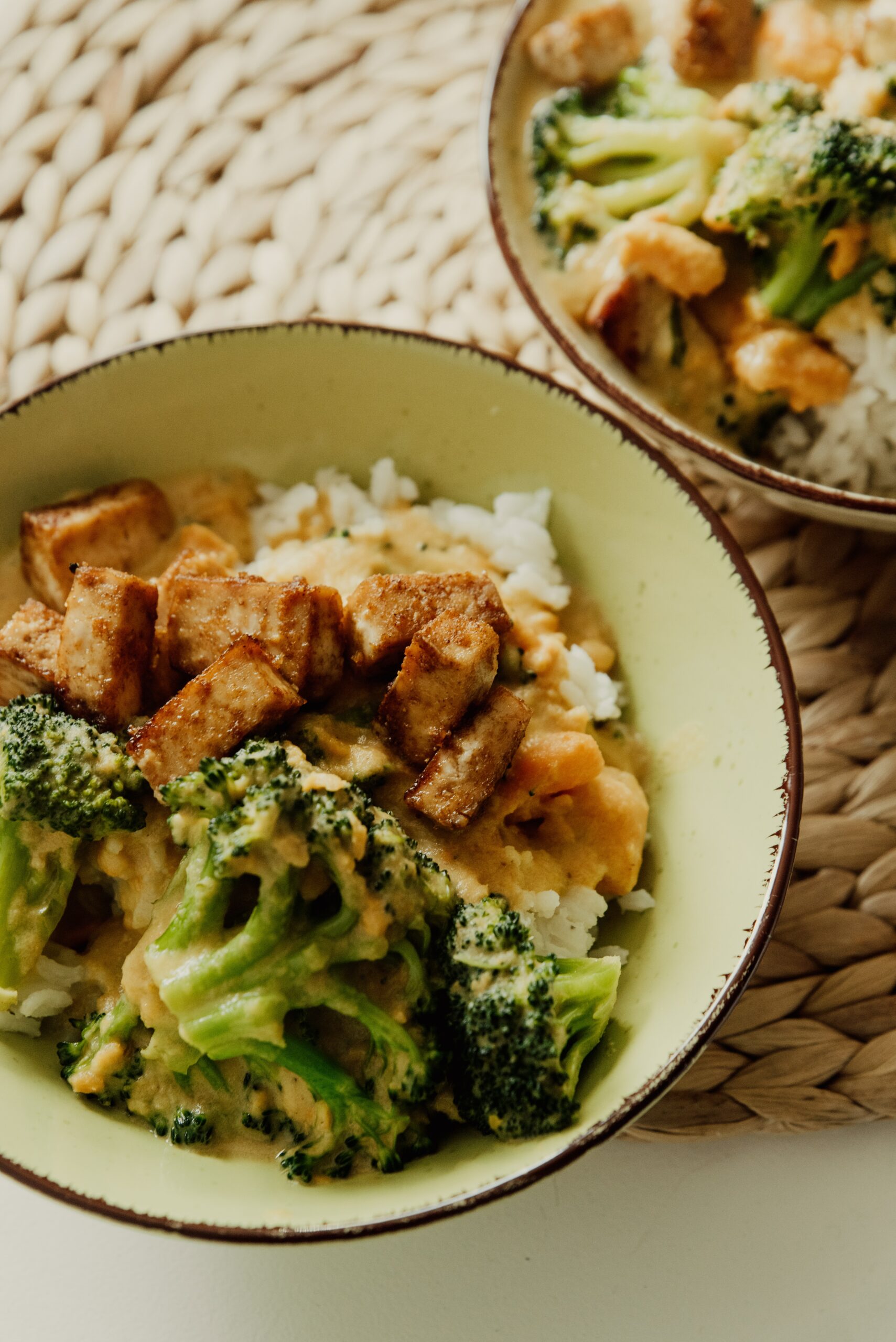 Is it too early for pumpkin content? It's kind of, sort of, starting to feel like fall around here; the morning air is cool and crisp, the days are getting a little shorter.
Personally, this doctor is really into seasonally appropriate eating when it comes to maintaining optimal health. As the weather cools I replace my smoothies and salads with warming soups, stews & elixirs to prepare my digestive and immune systems for the cold winter months ahead. Not only is this approach to food better for your health, it's also important for the health of the planet. Studies show us that you'll have a healthier microbiome if you rotate your foods seasonally, and your food will be tastier and fresher the less time it has to spend on a plane/train/automobile before it arrives in your local grocery store.
Pay attention to the produce that is featured at your local farmer's market, or check this list to see which fruits and vegetables are currently in season. Pumpkin is the quintessential fall food, and I love that this recipe works well with in-season broccoli and warming fall spices.
This pumpkin curry recipe is a fall staple in our house because it helps us incorporate a variety of fall foods into our weekly meal prep rotation. It's also beautifully warming and thoroughly cooked to support digestive health, and contains anti-inflammatory spices to help prepare the immune system for the fast-approaching cooler weather.
Creamy Pumpkin Chicken Curry
This is the perfect warming weeknight dinner; a creamy nourishing curry that tastes just like a big bowl of fall. It's healthy comfort food that takes full advantage of local, in-season produce.
Ingredients
1 head of cauliflower, chopped into florets
6 – 8 organic chicken thighs, cut into 1-inch pieces
1 can BPA-free chickpeas, drained
1 can full fat coconut milk
1 cup canned pumpkin
1 cup bone broth
5 cloves garlic, finely chopped
2 tablespoons extra virgin olive oil
2 tbs yellow curry paste
1 tbs turmeric
½ inch fresh ginger, grated
1 teaspoon cayenne pepper
Salt + pepper
1/4 cup unsweetened coconut yoghurt + rice and or naan for serving.
Instructions
Heat the olive oil in a large skillet over medium heat. Add the garlic and ginger cook 5 minutes. Add the curry paste and the rest of the spices and cook for another 2 minutes. Add the chicken thighs and cook for 5 minutes, then add the chickpeas + cauliflower and toss to coat with the spices and cook for 10 minutes. Stir in the coconut milk, pumpkin and bone broth and simmer for 5 - 10 minutes until the sauce thickens slightly and the chicken and veg are cooked through. Top with coconut yoghurt and serve alongside rice or naan.