Dairy-free Backyard Tomato Soup
September 15, 2022 By Sarah White No Comments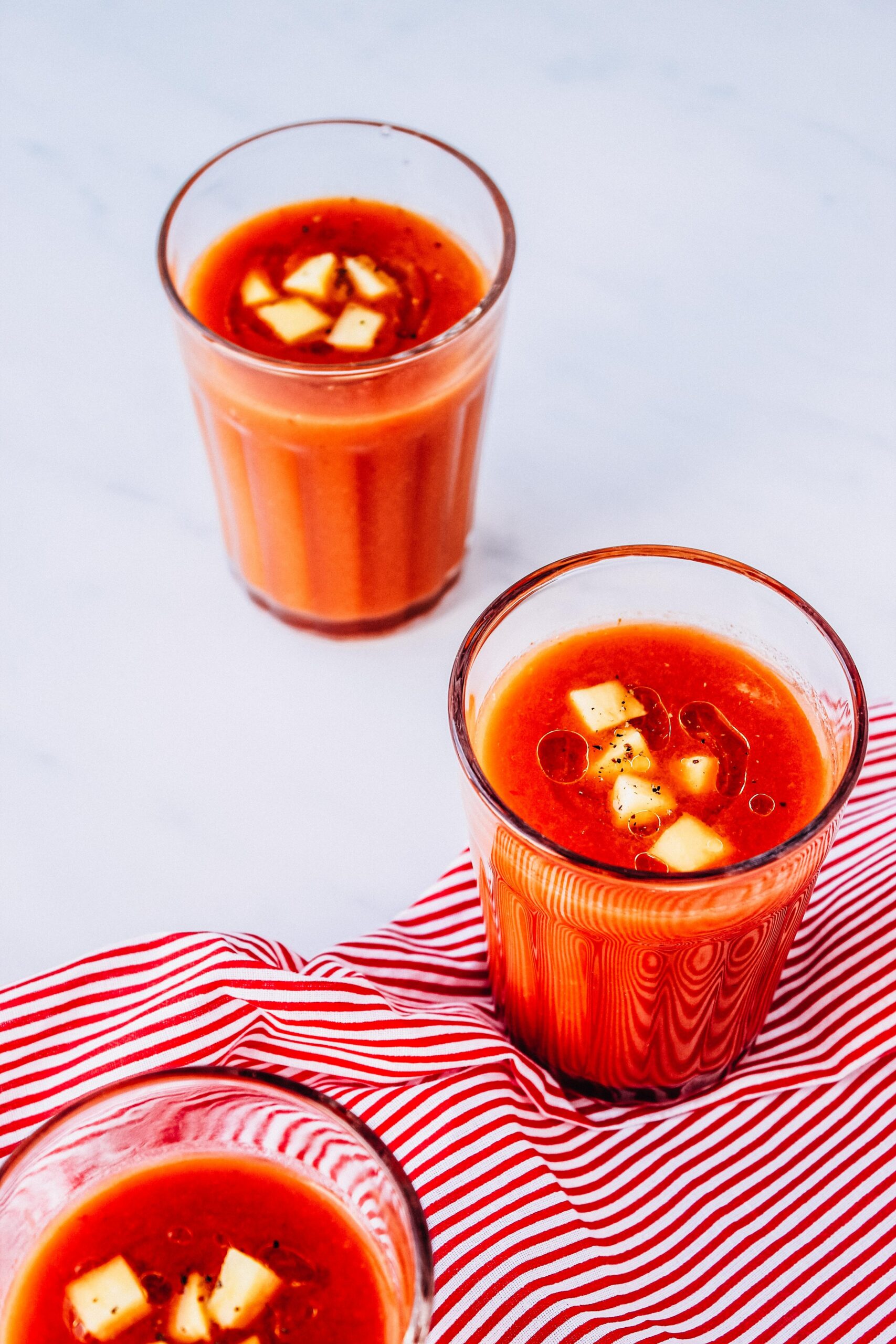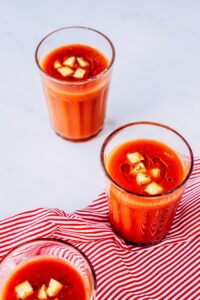 "home grown tomatoes, home grown tomatoes
what would life be like without homegrown tomatoes
only two things that money can't buy
that's true love and home grown tomatoes."
– John Denver
With ripe late season home grown tomatoes you can really get a away with just a pinch of flakey salt & drizzle of good olive oil, there's nothing better. If you've eaten all the raw sliced tomatoes you can handle and still have a few left from your backyard bounty then I highly suggest this easy, creamy, dairy-free tomato soup. Simply roast your tomatoes, spices, onion + garlic and blend with coconut milk for the easiest fall meal with very little dishes / mess.
Dairy-free Backyard Tomato Soup
An easy way to use up backyard tomatoes, this dairy-free soup makes for the perfect dinner when served with a few slices of fresh sourdough. Happy fall y'all. 
Ingredients
4 lbs mixed fresh tomatoes, cut in half 
1 head of garlic, peeled 
4 shallots, halved
2 tbs olive oil 
pinch of chili flakes 
1 sprig of thyme 
5 - 10 fresh basil leaves 
1 can coconut milk 
2 cups bone broth 
salt, pepper 
Instructions
Preheat oven to 400°F. Add the tomatoes, shallot, garlic and thyme to a baking seed and drizzle with olive oil, chili flakes, salt & pepper and cook for 40 minutes until tomato skins soften and begin to burst. Allow to slightly cool then add roasted tomato mixture to a blender with broth, fresh basil & coconut milk and blend until smooth. Reheat in a saucepan on the stove top and add more salt & pepper to taste. Serve hot with fresh sourdough.