Flax Paleo Cookie Dough – aka my new favourite Seed Cycling Treat
September 27, 2020 By Sarah White 1 Comment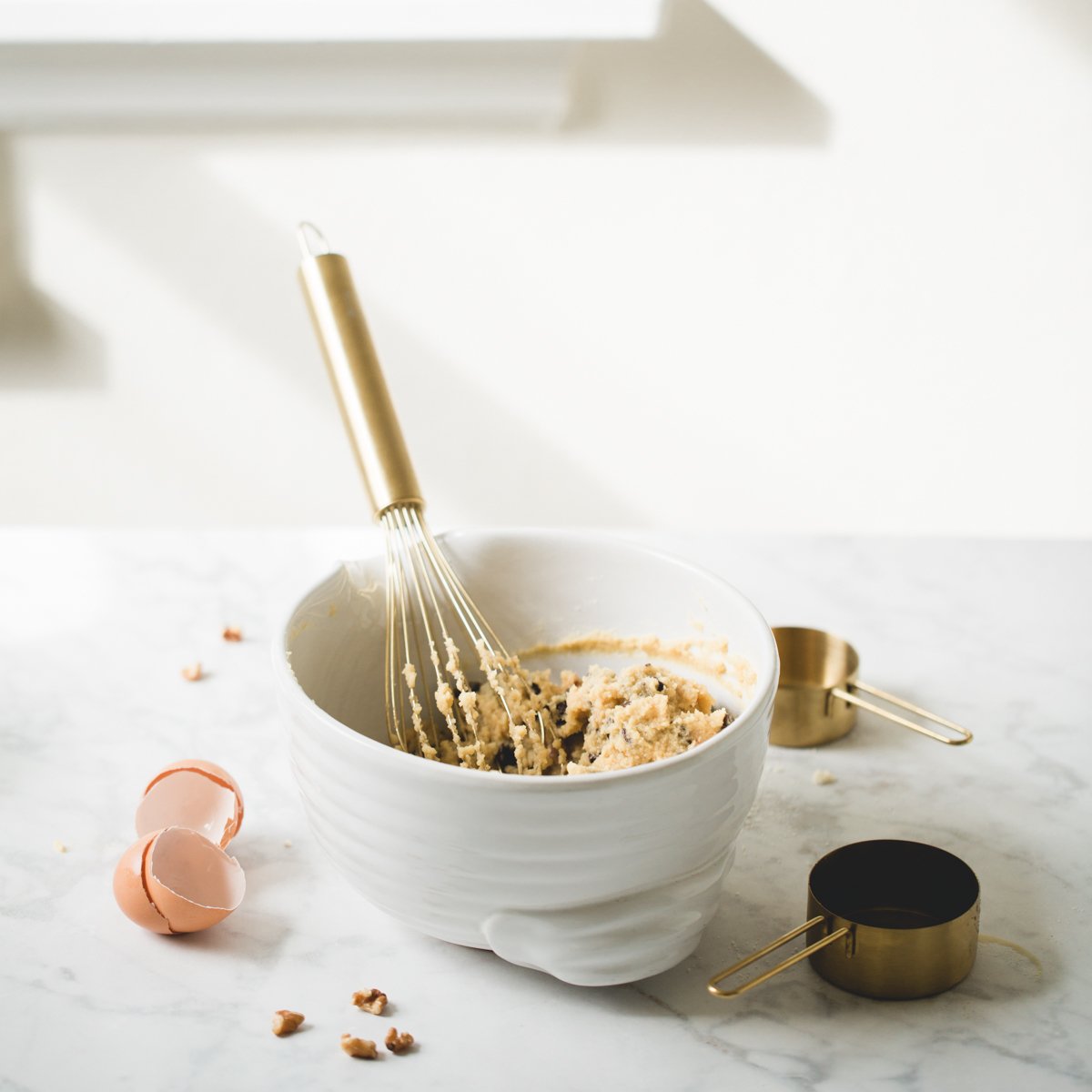 Seed cycling is so hot right now! I love when traditional food-based hormone balancing practices start trending in the wellness space. Your girl here has been seed cycling for years, but if you're new to the seed game you may be surprised to learn that I often prescribe seeds to female patients with heavy cycles, period pain and all kinds of less than ideal hormonal symptoms. Seed rotation, or seed cycling is a cheap and easy way to naturally boost estrogen levels when they should be highest in the first part of the female reproductive cycle (follicular phase) and progesterone levels in the second half (aka luteal phase). Seed cycling is safe and easy to follow – there's even a study from the the Journal of Clinical Endocrinology & Metabolism which shows that eating the seeds included in this seed cycling protocol can result in an improve progesterone to estrogen ratio and longer luteal phases, both of which are associated with a healthier hormonal cycle and regular ovulation.
This tasty recipe is perfect for the follicular phase of your menstrual cycle aka days 1 – 14 (day 1 = first day of your period / menses / moon time). In this phase your body has to build up enough estrogen to cause a spike in luteinizing hormone which allows for ovulation. Flax seeds found in this recipe can support healthy estrogen production in the first half of your cycle because they contain high levels of lignans; plant polyphenols that help to modulate estrogen levels. They also contain a good dose of omega 3 fatty acids and fibre to help your body produce healthy hormones.
Flax Paleo Cookie Dough
This tasty seed-cycling treat contains a super dose of flax seeds which can help support healthy estrogen production in the first half of your cycle. Dairy-free, gluten-free, grain-free & refined sugar free they're the perfect mid day snack or breakfast to enjoy day 1 - 14 of your cycle. 
Ingredients
1 cup almond flour
1/2 cup ground flax seed
1/4 cup coconut flour
1/3 cup coconut oil melted
1/2 cup maple syrup
1 tbs vanilla bean paste
1/2 tsp flakey sea salt
1/4 cup cocoa nibs or mini dark chocolate chips 
Instructions
This recipe couldn't be easier. Simply mix all of your ingredients together in a bowl until well mixed. Roll into small balls, bake into cookies (350 for 12 minutes) or eat straight out of the bowl - store in the fridge (1 week) or freezer (2 months). Eat 1 - 2 tbs daily in your follicular phase for healthy happy hormones, hurrah!