Gluten-free Breakfast Brownies
January 15, 2023 By Sarah White No Comments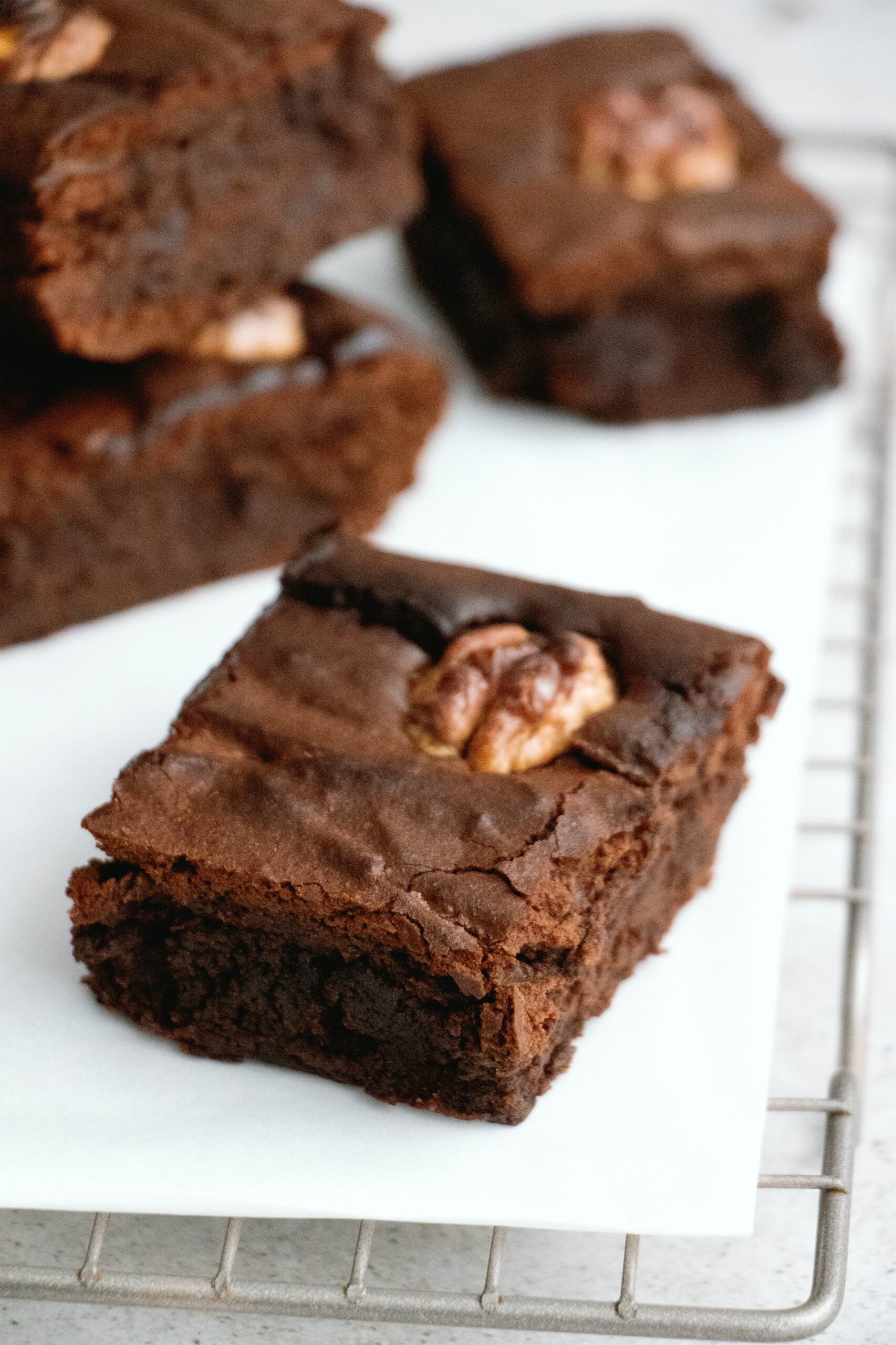 These healthy breakfast brownies are a Sunday staple in our house. They come together easily and taste super decadent, but are actually quite healthy! Full of fibre from beans & oats they're basically oatmeal, but sexier (until the beans kick in). The perfect lazy Sunday breakfast in bed (until the beans kick in .. at which point I suggest that you get out of bed).
Breakfast Brownies (gluten-free, dairy-free)
Oatmeal + beans, in a blender, then bake. Easy beansy, and surprisingly delicious. 
Ingredients
1 can BPA-free black beans
1/2 cup pumpkin puree or apple sauce
1 tsp baking soda
3 eggs
1/3 cup maple syrup
1/2 cup good quality cocoa powder
1 tsp flakey sea salt
1 cup thick cut rolled oats, ground into oat flour  
1/3 cup mini dark chocolate chips
1/3 cup chopped walnuts
Instructions
Add the oats to a high powdered blender then process into a flour consistence. Add the rest of the ingredients  except the chocolate chips and walnuts to the blender with your oat 'flour' and blend until smooth. Fold in the remaining ingredients & bake 350 for 30 mins