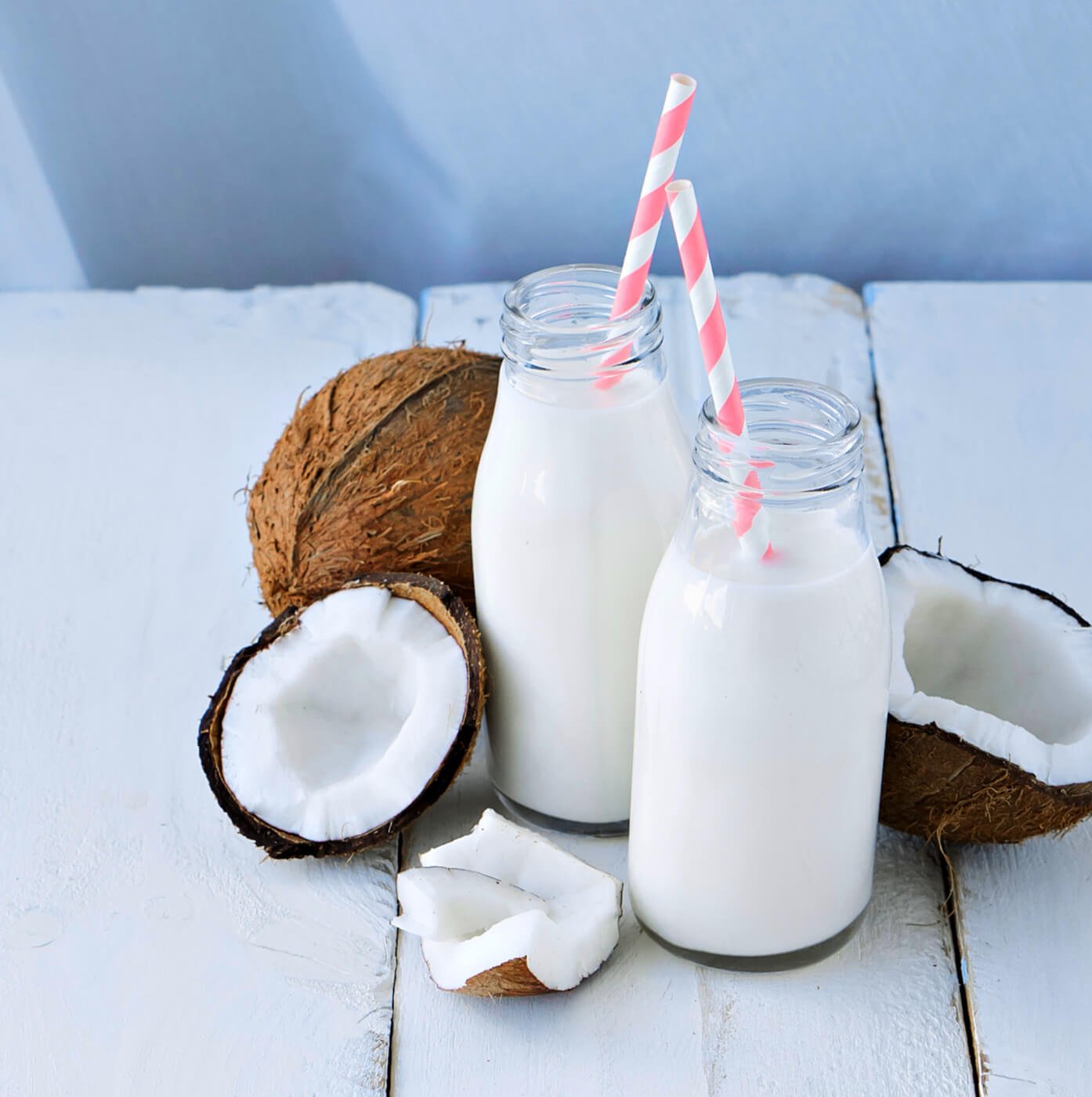 Most of you could already guess that I'm obsessed with coconut. Many of my recipes contain coconut oil or coconut milk and I've even written pieces defending coconut oil. While coconut oil is a saturated fat the specific medium chain triglycerides (MCTs) found in coconut are actually a healthy addition to your diet. Saturated fats from fried foods and meats are not a great idea for cardiovascular health, but the MCTs found in coconut oil are actually beneficial for your heart by lowering 'bad' cholesterol and raising 'good' cholesterol. A recent study comparing cholesterol levels from various dietary fats found that coconut oil did not significantly raise 'bad' cholesterol levels. Coconut oil actually increased HDL (know as 'good cholesterol') better than heart-healthy olive oil. The study concluded that butter and coconut oil, which are predominantly made up of saturated fats, have very different effects on blood lipids with coconut oil coming out on top when it comes to cholesterol levels.
This brings me to my newest obsession, which is homemade coconut milk. A discovery which is a This Doctor's Kitchen game changer you guys. While homemade almond milk will always be on rotation in our household, coconut milk has become our go-to since it's so much easier (and cheaper) to make. Homemade coconut 'milk' is amazing in smoothies but is particularly well-suited to my morning bullet proof coffee with a touch of additional liquid MCT oils.
Print
Homemade Coconut Milk
Homemade coconut milk is so easy and is without a doubt the best milk we've ever created. 
Ingredients
4 cups filtered water
2 cups unsweetened coconut flakes 
1/4 tsp sea salt 
1 tsp cinnamon 
1 - 2 dates (optional, for sweetness) 
Instructions
Put all of the ingredients in a high powered blender like the Vitamix and blend for 1 - 2 minutes until all of the coconut is dissolved. If you don't mind a thicker milk you can store and drink as is, but for a smoother consistency I suggest you filter the milk using a nut milk bag or cheese cloth. Leftover coconut pulp can be dehydrated to reuse in recipes or frozen in ice cube trays for future smoothies.
References:
Dehghan M, et al. Associations of fats and carbohydrate intake with cardiovascular disease and mortality in 18 countries from five continents (PURE): a prospective cohort study. Lancet. 2017
Khaw, et al. Randomized trial of coconut oil, olive oil or butter on blood lipids and other cardiovascular risk factors in healthy men and women. Nutrition and Metabolism. 2018
Mensink, R.P et al.  Effects of dietary fatty acids and carbohydrates on the ratio of serum total to HDL cholesterol and on serum lipids and apolipoproteins: a meta-analysis of 60 controlled trials. American Journal of Clinical Nutrition, 2013