Honey bee Bourbon Buzz
August 19, 2017 By Sarah White No Comments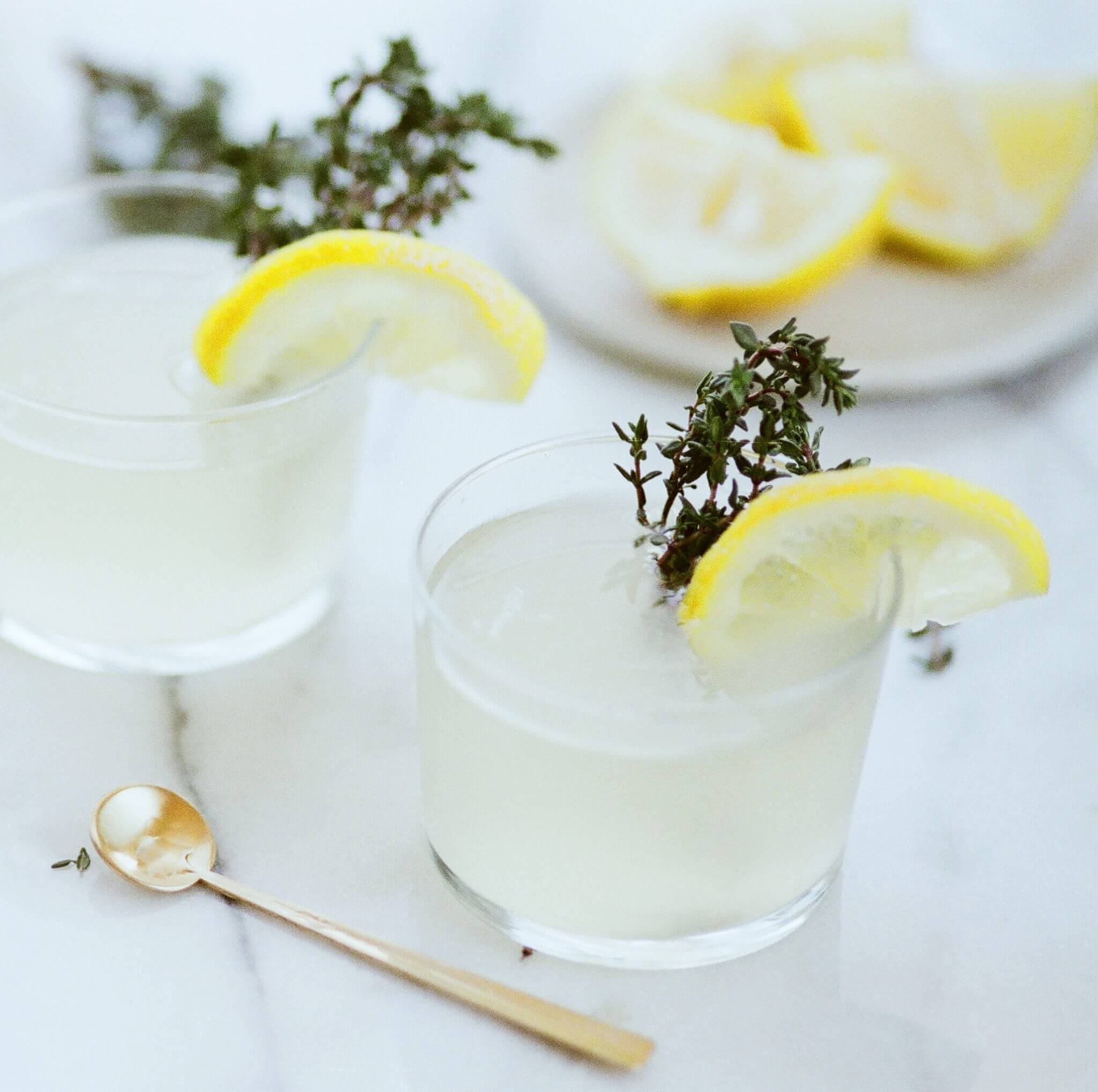 It's National Honeybee Day … it's Saturday … and I've just completed a fully-booked shift at the clinic, so naturally we're celebrating with this healthier honey-based cocktail. Honey contains vitamins, trace enzymes, amino acids, and minerals like calcium, iron, sodium chlorine, magnesium, phosphate, and potassium. It has also been shown to be beneficial in treating allergies (it's an antioxidant and contains trace amounts of local pollen), gastrointestinal issues like reflux, pain and constipation, and can help to keep your mind sharp with as little as 1 tbs daily. If you're not already taking full advantage of the nutritional and medicinal properties of honey you can start with this delicious and easy cocktail.
Honey Bee Buzz
Yield 2 (fairly strong) drinks
Doctor disclaimer: Yes, I am aware that alcohol doesn't exactly fall into the "healthy choices" category, but if you're going to partake (and I know you are) I'd rather you enjoy a cocktail like this one. It contains way less sugar than a traditional margarita or martini and has a few additional health benefits. Cheers!
References:
https://www.ncbi.nlm.nih.gov/pmc/articles/PMC3609166/
https://www.ncbi.nlm.nih.gov/pmc/articles/PMC3488996/
https://www.ncbi.nlm.nih.gov/pmc/articles/PMC5549483/