Nutella Keto Smoothie
June 12, 2019 By Sarah White No Comments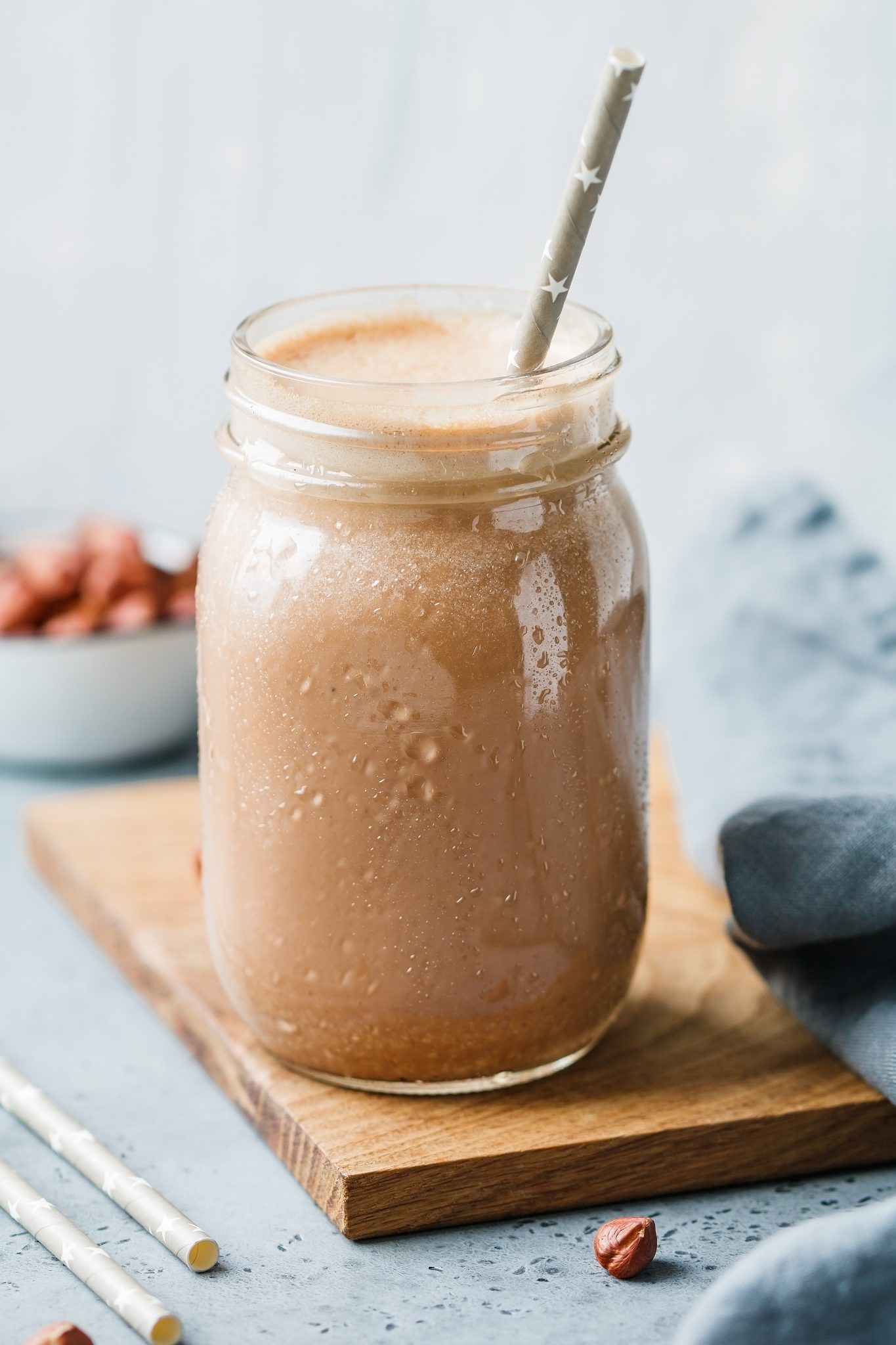 This Doctor's FavouriteĀ Breakfast: Nutella Keto Smoothie
This smoothie reminds me of chocolate Nutella ice cream. It's creamy, luscious and satisfying like everyone's favourite toast-topperĀ but unlike Nutella, this smoothie is actually good for you.
If you follow along regularly you've likely noticed that Iā€™ve been experimenting with a new way of eating that incorporates a ton of healthy fats into my daily diet. While not a strict ketogenic diet, my fat-first approach to eating has made a huge difference in how I look and feel. My energy is improved, my skin is healthier and Iā€™m even seeing positive changes to body composition; all without restricting calories. Healthy fats help you build hormones and they even help your body to better absorb and utilize critical vitamins and nutrients. Fat is also wonderfully satiating and balances your blood sugar levels to help reduce unhealthy food cravings.
Starting your day with healthy fats is a great way to feel sustained and full until lunchtime. Studies show that eating a low carbohydrate diet rich in healthy fats can improve insulin sensitivity by approximately 75%. Recent research also suggests that eating a breakfast high in fat and low in carbohydrates maintains your overnight fasted state of ketosis and essentially tricks your body into thinking that you're still fasting. In this state your body is using ketones from fat instead of glucose to fuel your body. This allows you to activate a cellular process called autophagy, which reduces oxidative stress and even helps to prevent fine lines and wrinkles. If you are ready to follow a fat-first diet this satisfying keto smoothie is going to become your new favourite way to break that intermittent fast.
Nutella Keto Smoothie
This satisfying keto Nutella smoothie is going to become your new favourite way to break that intermittent fast.Ā 
Ingredients
1 cup coconut milkĀ 
1 cup iceĀ 
1/2 tsp vanilla extract or a pinch of vanilla powder
1/4 tsp sea saltĀ 
1 tbs raw cacao powder (no sugar added)Ā 
1 tbs MCT oilĀ 
1 tbs raw coconut butter Ā 
2 tbs hazel nuts (soaked for at least 1 hour)Ā 
5 drops liquid stevia or 1 tsp monk fruit sweetenerĀ 
1 tbs cacao nibsĀ 
Instructions
Mix all of your ingredients together in a high-powered blender and blend on high for 1 minute or until all ingredients are well incorporated.