Paleo Lemon Chicken Piccata
July 17, 2019 By Sarah White No Comments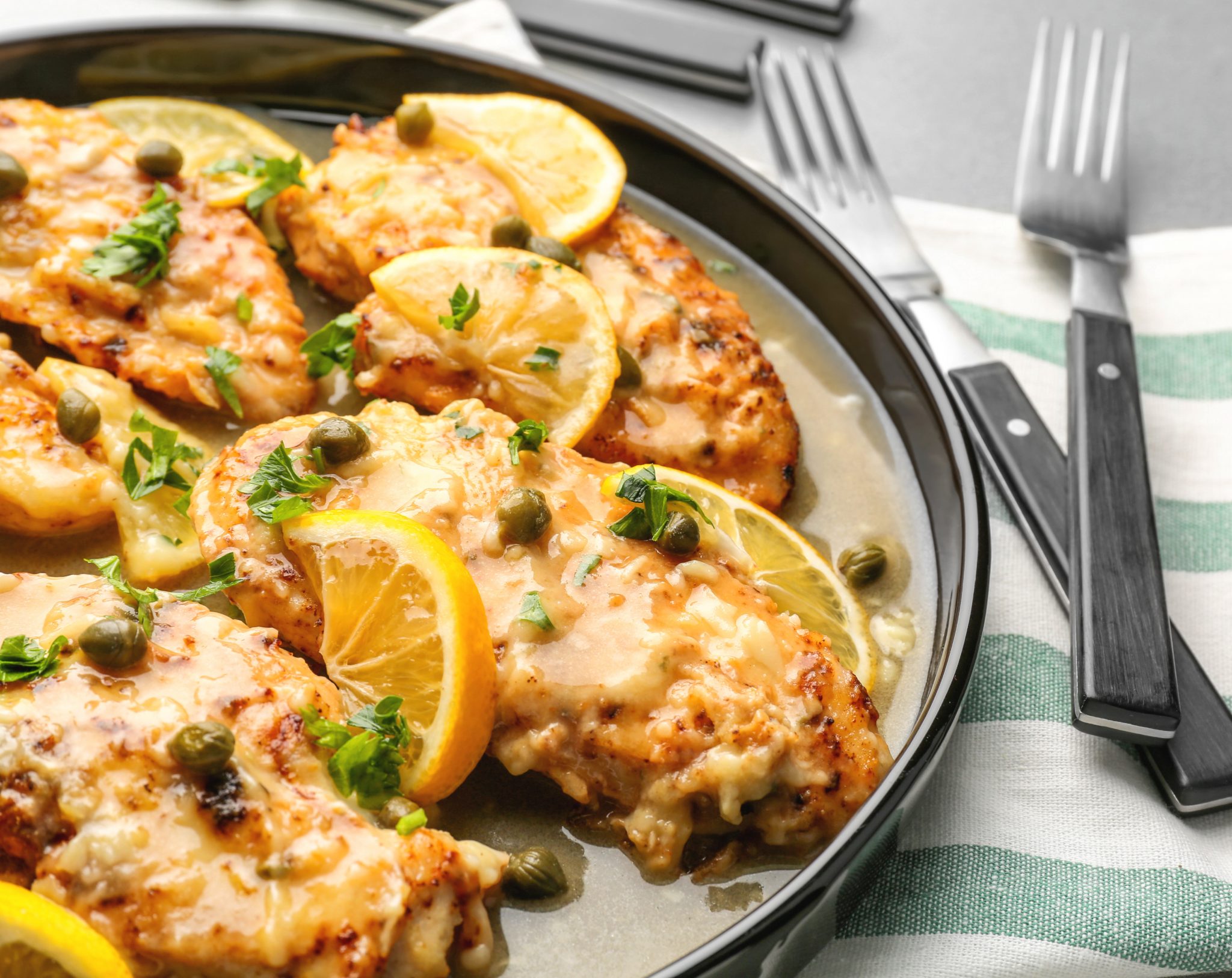 Paleo Lemon Chicken Piccata from This Doctor's Kitchen 
Chicken Piccata is my favourite Italian dish, traditionally made with flour, wine and tons of butter. While the original is tremendously tasty, it's sadly not an option in our household due to my issues with gluten & dairy. I've realized that over the years that gluten and dairy flare up my acne and joint pain, and cause my autoimmune markers to absolutely sky rocket. Fried buttery chicken may be tasty, but not tasty enough to risk the return of skin issues, pain and debilitating fatigue. With dietary staples gluten and dairy 'off the table' (literally) it's forced me to become a more creative cook.
We've had a ton of grey raining days this summer and when it's gloomy outside I love to cook something bright and fresh. This lemony chicken tastes like a sunny summer day. Healthy and delicious, this gluten free, grain free, dairy free, sugar free meal is my go-to clean and easy dinner. Garlicky spicy almond flour replaces wheat flour, and coconut oil serves as a delicious and healthier alternative to butter. It's our favourite quick and healthy weeknight dinner.
Paleo Lemon Chicken Piccata
This delicious lemony chicken is a crusted with almond flour and fried in coconut oil. We make this dish almost once a week, it's our favourite quick and healthy weeknight dinner.