Grandpa's Favourite Paprika Shrimp
March 23, 2019 By Sarah White No Comments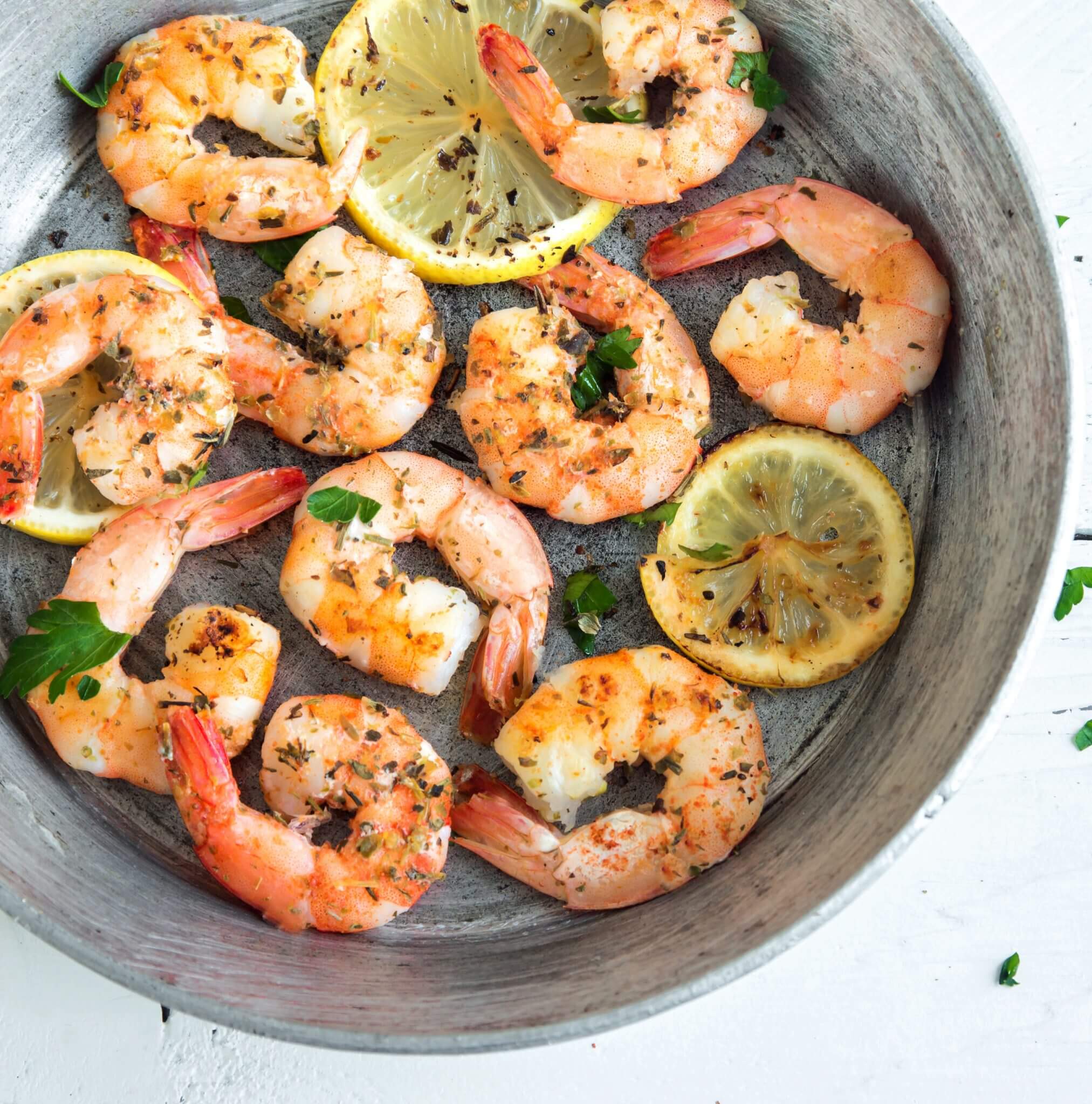 I just turned 32 last Thursday. Significant because I'm now old, but also because I celebrated without a phone call or visit from my Grandpa, who passed away recently and shared my birthday – March 21st. Even though we didn't get to see each other all that much I'd hear from him without fail yearly on our birthday. He'd always describe the beautiful weather in his new hometown of Ajijic, Mexico and tell me that I was the best birthday present he ever received.
I had the opportunity to visit my grandpa a few times in Mexico before he got sick and had to return to Canada. Once with my mom and my aunt Sandi and a few times all on my own. We'd sit outside reading together in the beautiful weather (he really wasn't exaggerating here, Ajijic has the most beautiful climate in the world), watch American news for hours on end and go for slow walks by lake Chapala. Each time I visited he'd also take me to his favourite fancy restaurant in the mountains overlooking Ajijic. While the view was undoubtedly breathtaking, the spicy lemony shrimp that I'd order each time we visited was even better.
This meal, which I remember so fondly from my visits with Grandpa, had a ton of butter and was served atop a huge mound of delicious mashed potatoes. Unfortunately, butter and potatoes are no longer my friends, but and I knew I had to recreate this dish in honour of 'our birthday'. Butter is replaced with healthier cooking oils + a little ghee, and I served this new version atop mashed cauliflower instead of potatoes.
If you're going to make this recipe (and I hope you do, you won't be disappointed!) I ask you to please look for shrimp that's certified by groups like Ocean-wise or the Marine Stewardship Counsel. It's so important to look for sustainably caught shrimp since 90% of the shrimp we consume here is imported & farmed. Farmed shrimp is a poorly regulated industry overseas which can lead to incredible destruction of ecosystems.
We ate this delicious dish this week on my birthday for grandpa, and plan on cooking up another batch this evening – we're totally hooked (pun intended .. seafood joke for Arthur the punster). Being Saturday, we also plan on washing it down with a freshly juiced Paloma (grapefruit + tequila) in honour of my daily happy hour with Sandi and my mom last time we all visited together. Enjoy & cheers from this doctor's kitchen.
Grandpa's Paprika Shrimp
You're going to love this spicy seafood dish, recreated in remembrance of my late grandfather and our adventures in Mexico. I like to serve this on top of mashed cauliflower with a side of spicy steamed kale. 
Ajijic; an album: