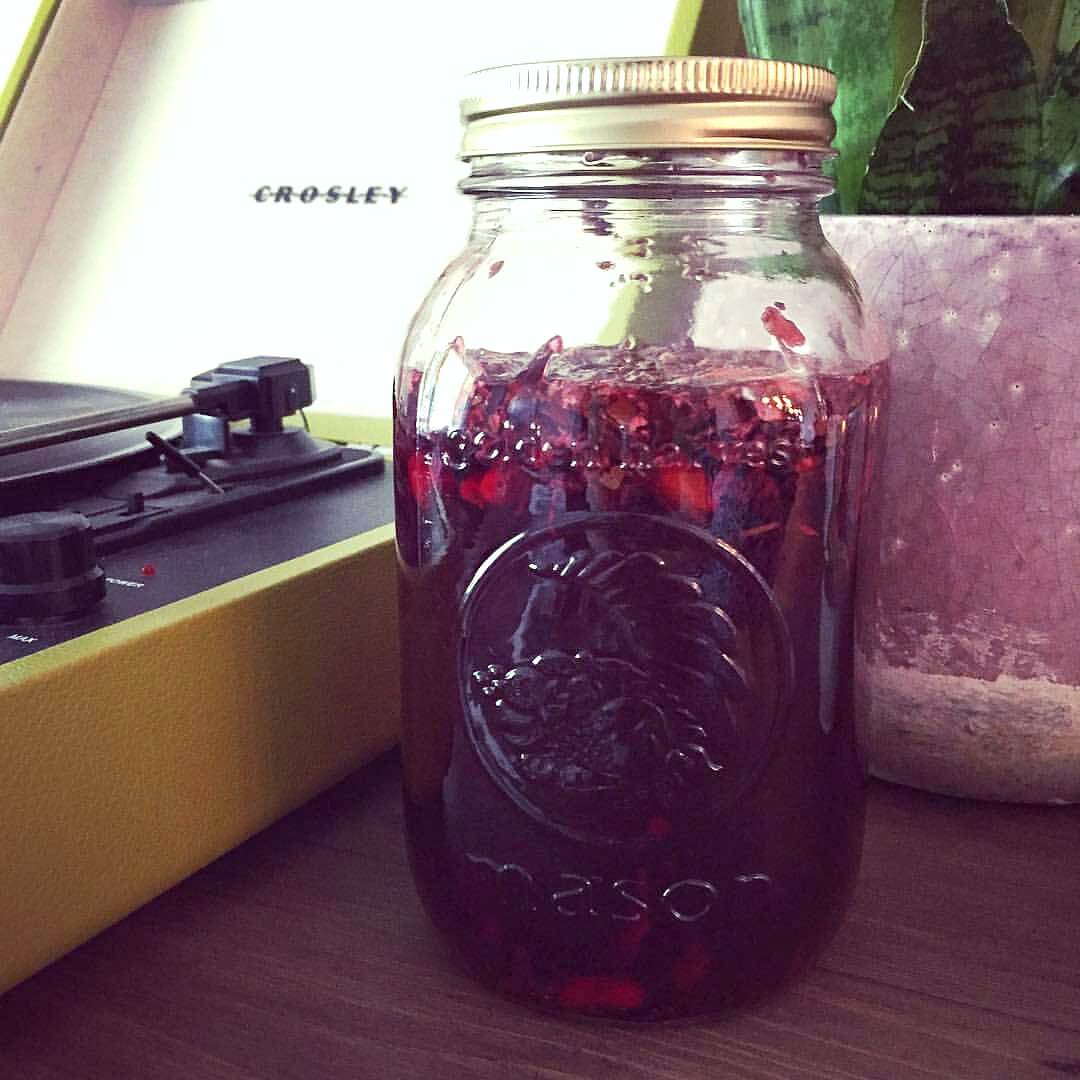 Sun tea is the ultimate lazy hippie woman's summer beverage of choice. You simply throw your favourite herbs into a large mason jar with filtered water and leave out in the sun on a hot day. The heat from the sun infuses the herbs and you end up with a delicious tea at the end of the day with no need to turn on a kettle. Just make sure to drink yours barefoot in the grass while listening to Devendra Banhart and burning palo santo for full effect … haha.
My current favourite combo consists of hibiscus, red raspberry leaf and goji berries. It creates a beautiful pink colour and tastes absolutely delicious. Hibiscus is also a wonderful dietary source of chromium, which lowers blood sugar and insulin levels, and the red raspberry leaf in this brew is a natural muscle relaxant and a great source of antioxidants.
Ingredients
1 tbs dried hibiscus leaves
1 tbs dried red raspberry leaf 
1 tbs dried goji berries 
1 large mason jar (holds 1L)
1L filtered water
The sun
Juice of 1/2 lemon to serve 
Instructions
Place the herbs in a large mason jar and top with filtered water. Leave the concoction out in the sun to 'brew' all day long. Strain and add the juice of 1/2 a lemon before serving over ice for a tart and naturally sweet cold tea.
References:
https://www.ncbi.nlm.nih.gov/pubmed/25038696
http://www.webmd.com/vitamins-supplements/ingredientmono-309-red%20raspberry.aspx?activeingredientid=309&activeingredientname=red%20raspberry