Beauty Benefits of Bone Broth + My Recipe
November 28, 2017 By Sarah White No Comments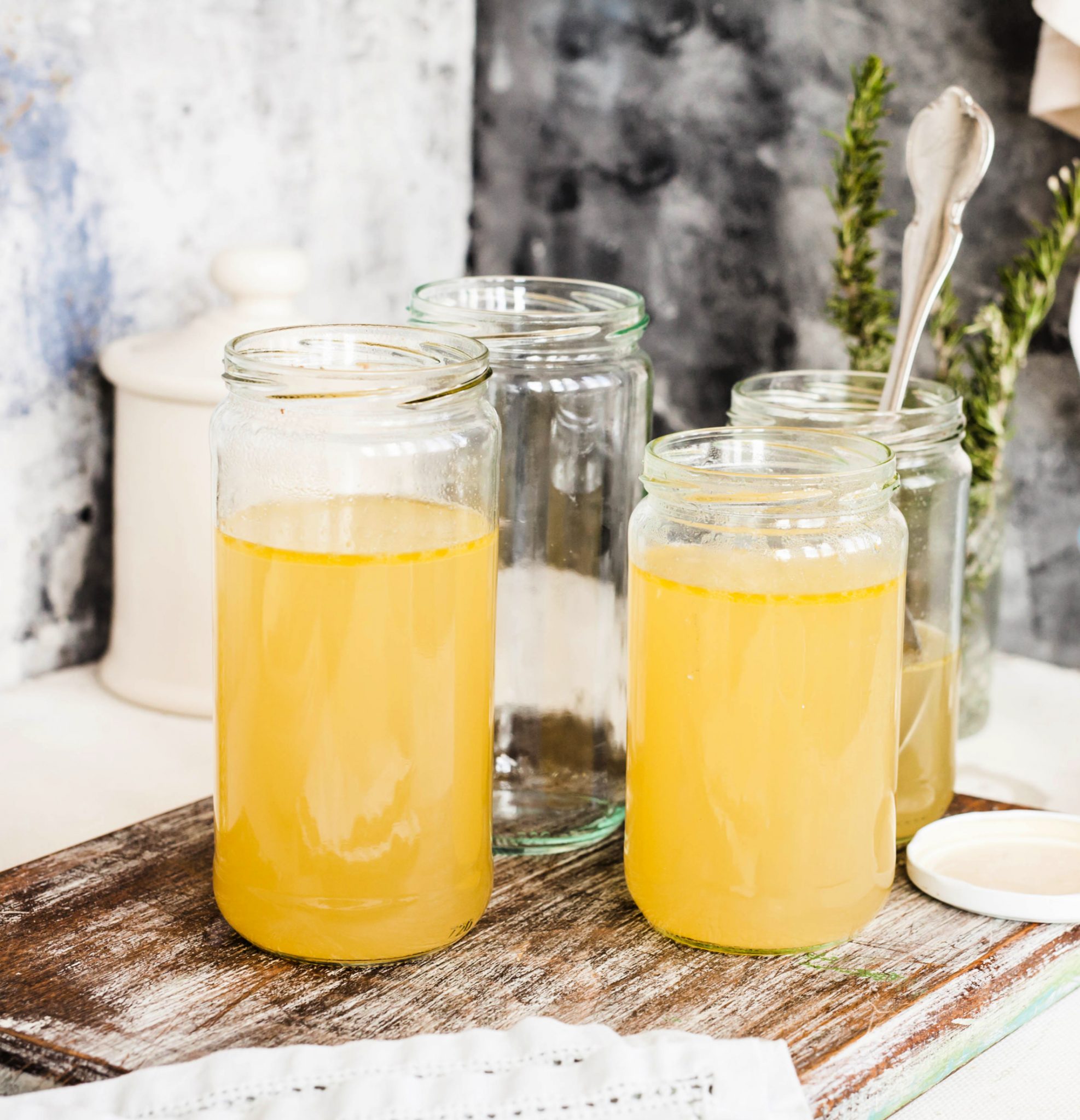 Cold winds and dry indoor heating wreak havoc on the skin, causing it to become lack lustre and dry. While an excellent natural moisturizer most definitely helps, it can only take your skin so far. When it comes to achieving clear and beautiful skin, the real work begins on the inside. Lucky for me, my weekly bone broth habit supports my skin just as much as it benefits my digestive and immune system. Bone broth is one of my favourite winter go-to's because it's an excellent source of collagen, which helps to maintain skin elasticity and prevent wrinkles. Studies show that our bodies begin to produce less collagen after age 25, which is why it's so important to get more collagen in your diet in order to fight the signs of premature aging. This bone broth recipe is also full of amino acids and nutrients which speed the turnover and healing of skin cells to prevent skin damage. It's especially high in the nutrient zinc, which has been shown to prevent acne by inhibiting the p. acnes bacteria that causes breakouts. It's also wonderfully hydrating and nourishes the skin on a deeper level to help skin retain moisture all winter long, so get sipping.
Beautiful Bone Broth
This bone broth contains tons of beautifying amino acids & nutrients to prevent skin damage and keep you looking lovely. 
Ingredients
1.5 lbs organic beef bones or 1 organic chicken carcass (with most of the meat removed)
3 large carrots, chopped
3 pieces of celery, chopped
1 onion, chopped
6 cloves of garlic, cut in half 
1 tbs apple cider vinegar 
1 - 2 L filtered water (depending on the size of your slow cooker - we use this one at our house)Â 
Salt & pepper to taste 
You can also add any remaining kitchen scraps, we always have left over kale stems to add to our pot 
Instructions
Add the bones to the bottom of your slow cooker and top with apple cider vinegar. Add the remaining ingredients and cover with water. Cook on low for up to 24 hours then strain and keep in the fridge for up to 1 week. I like to reheat mine with some pulled chicken and chopped veggies for a warm and satisfying winter lunch.
References:
Book a consultation with Dr. White if you'd like to start implementing your own personalized anti-aging protocol. Patients see the best results when they are following customized lifestyle, supplement and dietary prescriptions to optimize physical health and achieve younger looking skin. Book your appointment here: https://brontewellness.janeapp.com/#/staff_member/2