Black Bean + Pumpkin Brownies
November 8, 2017 By Sarah White No Comments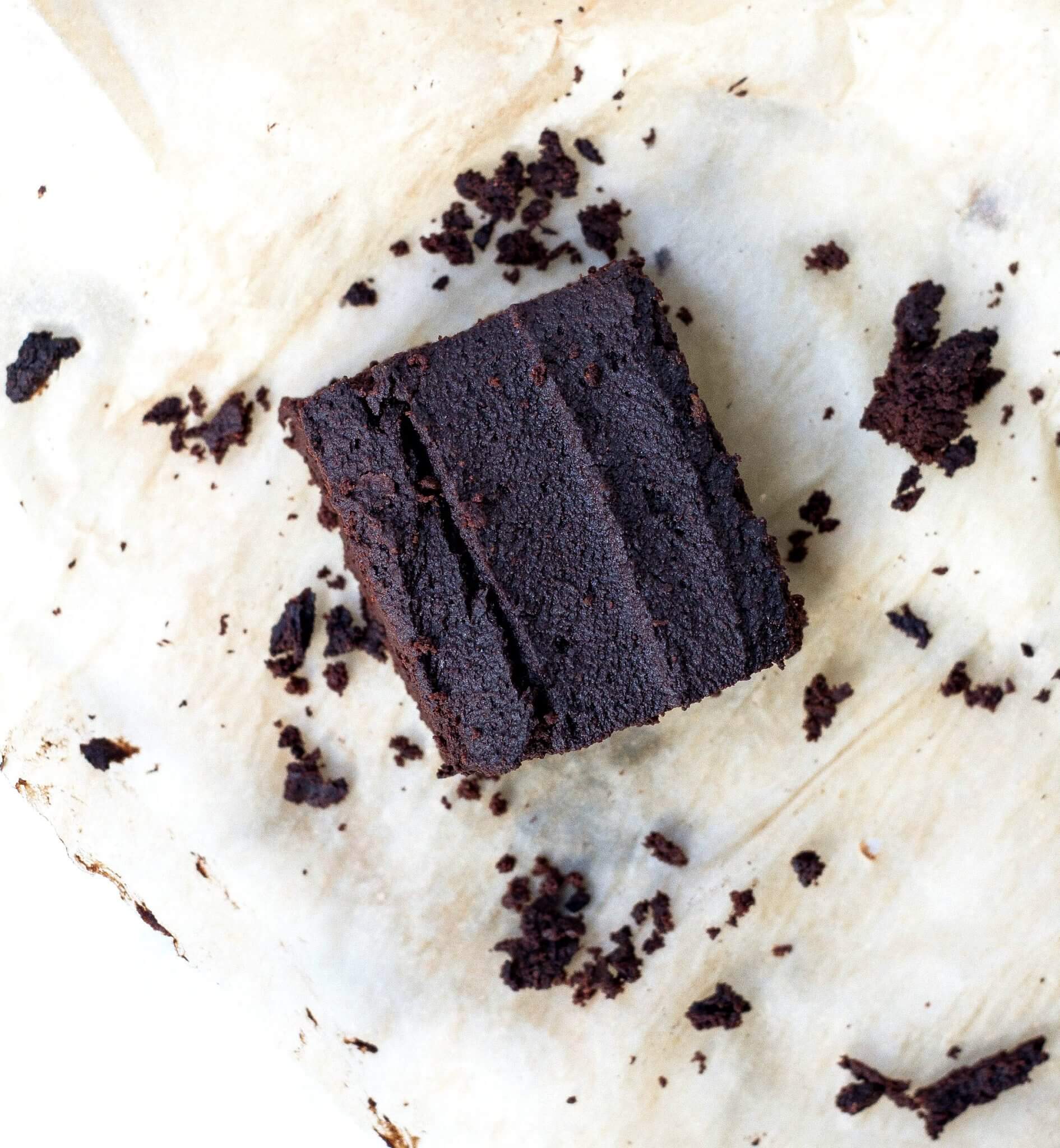 Ladies & gentlemen, keep working your way through those cans of pumpkin puree with these black bean + pumpkin brownies. I typically don't eat a ton of sweets since my body is extremely sensitive to sugar (queen hangry here) but these brownies have a whopping 10g of fibre per serving and contain no refined sugars to minimize blood sugar spikes. Best enjoyed warm with a big glass of homemade almond milk.
Black Bean + Pumpkin Brownies
Gluten-free, dairy-free, refined sugar-free, fibre-packed wonder treats. Enjoy. 
Ingredients
1 can BPA-free black beans
1/2 cup pumpkin puree 
3 tbs coconut flour 
1 tsp baking soda
3 eggs
1/3 cup maple syrup 
1/2 cup good quality cocoa powder 
1/3 cup mini chocolate chips 
1 tsp salt 
Instructions
Add all of the ingredients (except the chocolate chips) to a high-powered blender or food processor and blend until your batter is smooth (1 - 5 minutes). Gently mix in the mini chocolate chips then pour the batter into a greased baking pan and bake at 350F for 30 minutes. Cool on the counter for 10 minutes before serving.