Dairy-Free Pumpkin Pasta Sauce with Crispy Sage
November 11, 2019 By Sarah White No Comments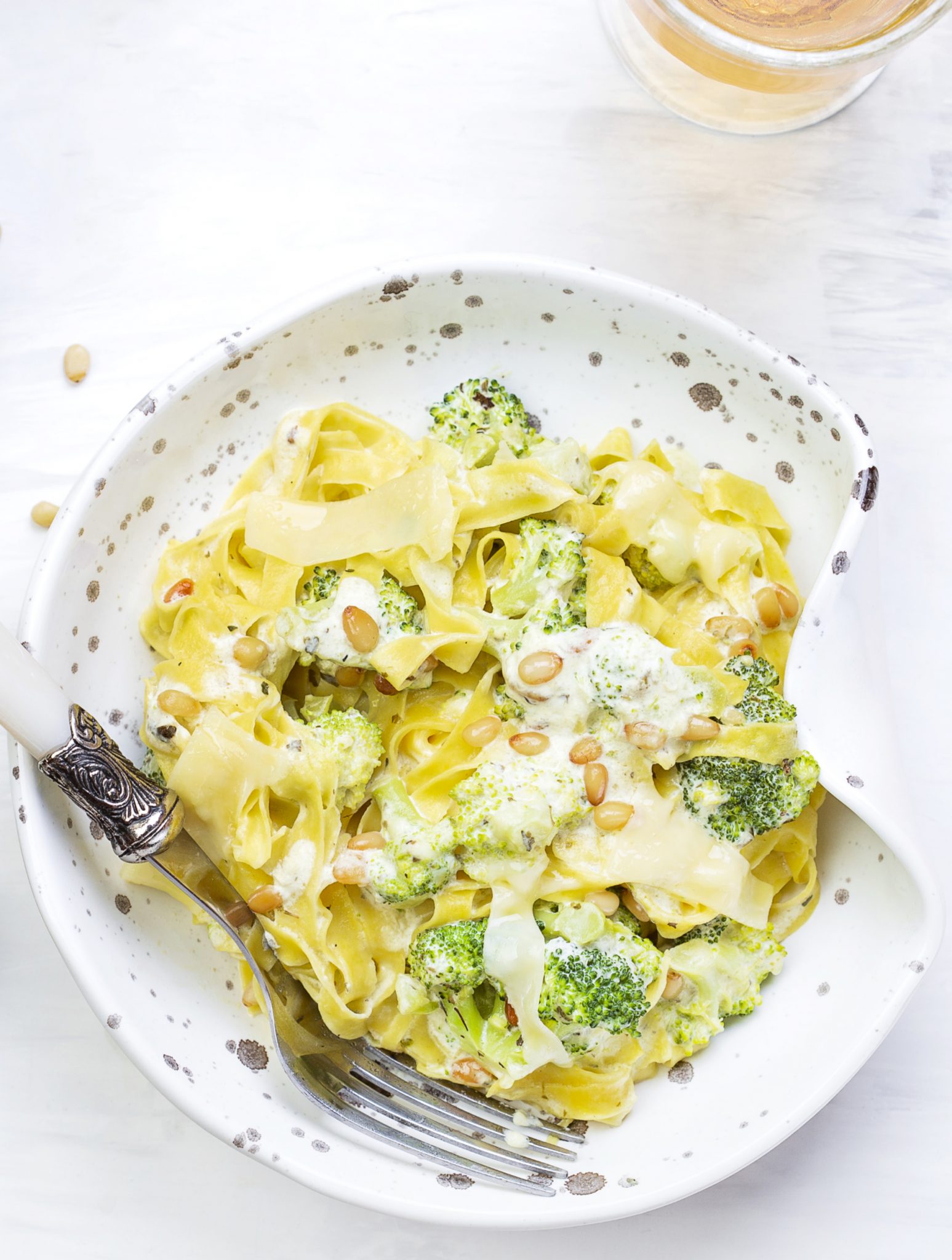 I'm a firm believer that any recipe you make shouldn't just taste good for being gluten-free, dairy-free and sugar-free, it should just be delicious, period. I adore hosting friends and family at our home, it gives me so much joy to feed the people we care about (and maybe get them a little drunk on my favourite organic wines while I'm at it). I love the challenge of hosting friends who don't necessarily eat the way I do because it forces me to get really creative in my kitchen. My goal of a dinner party is to leave my guests shocked when they discover that the meal they just enjoyed is completely free of dairy and gluten.
I'm extremely happy to report that this healthy pumpkin pasta dish has gone over flawless at two separate dinner parties now. Not only did our guests not know that they were actually enjoying high-protein & gluten-free lentil pasta smothered in a delicious dairy-free sauce, but they all finished their plates and even asked for my recipe. I highly recommend adding this pasta to your fall dinner line up – it will impress your guests and I promise your picky kids won't even realize that they're eating something healthy. Tonight we added a little chopped up steamed broccoli and pumpkin seeds to our pasta dinner (pictured) for a little extra nutrient boost. Now excuse me while this doctor curls up on the couch with this big ol' plate of pasta.
Dairy-Free Pumpkin Pasta Sauce with Crispy Sage
My friends and family were blown away by this dairy-free, gluten-free healthy fall recipe. I highly recommend trying it at your next dinner party - it will impress your guests and I promise they won't even realize they're eating something healthy.