Dairy-free Seafood Chowder
October 17, 2022 By Sarah White No Comments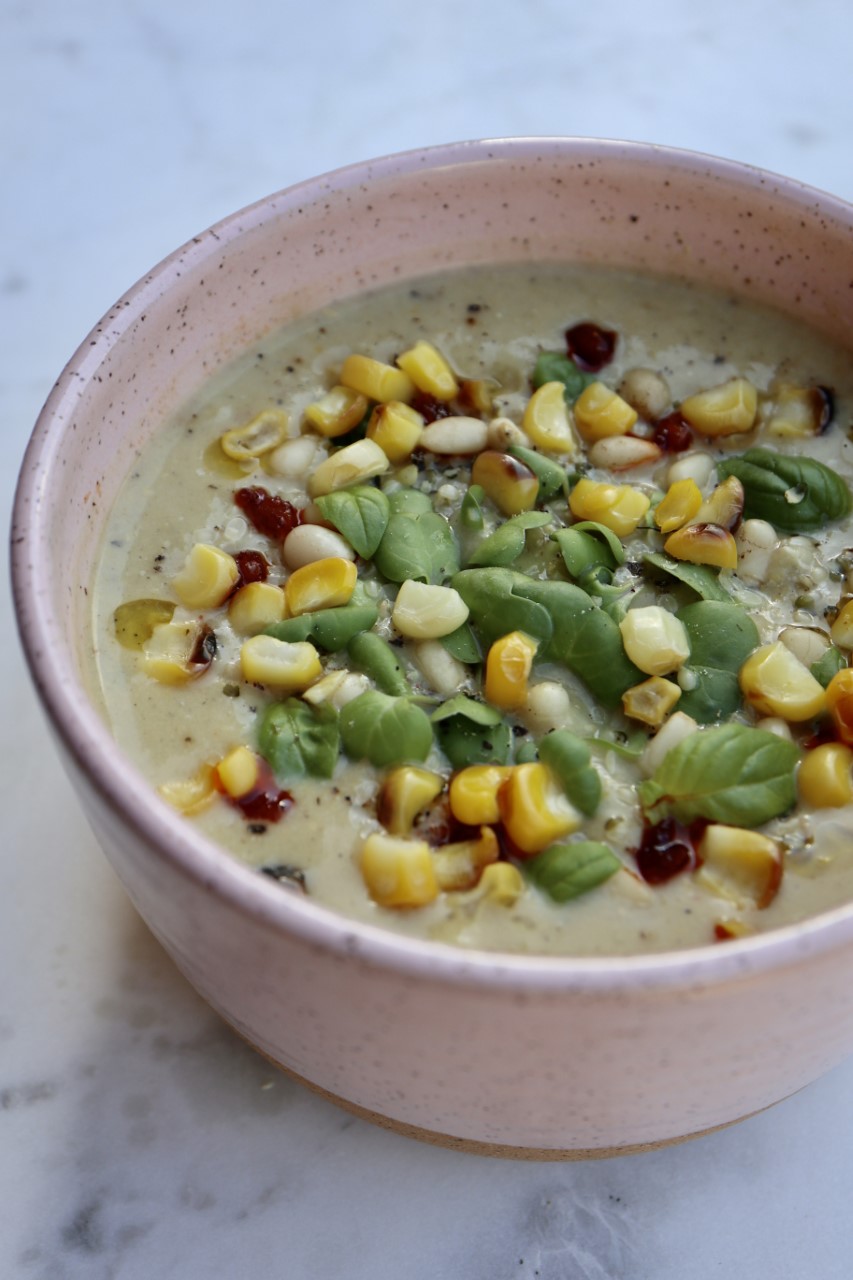 Never not craving a bowl of creamy seafood chowder. This chowder comes together quickly from pantry + freezer staples, and is as easy as chopping up a few alliums, opening a can of coconut milk and tossing in some frozen sustainable seafood.
Seafood chowder is a complete meal on its own loaded with shrimp, scallops and fish but I love to serve mine with savoury paleo biscuits for really hungry days.
Dairy-free Seafood Chowder
Creamy, soul-warming chowder packed with protein from sustainable seafood, and completely dairy-free. 
Ingredients
3 medium russet potatoes, cut into 1cm x 1cm squares (approximately)Â 
2 large leeks (white part only, diced)Â 
4 cloves garlic, finely chopped
3 shallots, finely chopped. 
1 lb frozen seafood (we get ours in our weekly CSA from mama earth, a mix of shrimp, haddock & scallops)Â 
1 can BPA-free coconut milk 
1L chicken broth 
2 tbs vegan butter 
sea salt + pepper to taste
Instructions
Melt vegan butter on the stove top over medium heat in a large dutch oven. Add the chopped shallot, garlic and leek and cook for 5 minutes until fragrant, add the chopped potatoes, salt & pepper and cook for 10 minutes stirring regularly until potatoes are slightly browned. Add cream from the can of coconut milk and stir for a few minutes until the cream has melted down and mixed with the veg. Add broth and water from the coconut milk can and cover for 10 minutes until potatoes are cooked through. Add haddock pieces and cook for 3 minutes, then add remaining shrimps and scallops and cook for another 3 minutes until all the seafood is cooked through. Serve hot with optional corn & basil to garnish.