Savoury Low-Carb Herbed Scones
February 14, 2021 By Sarah White No Comments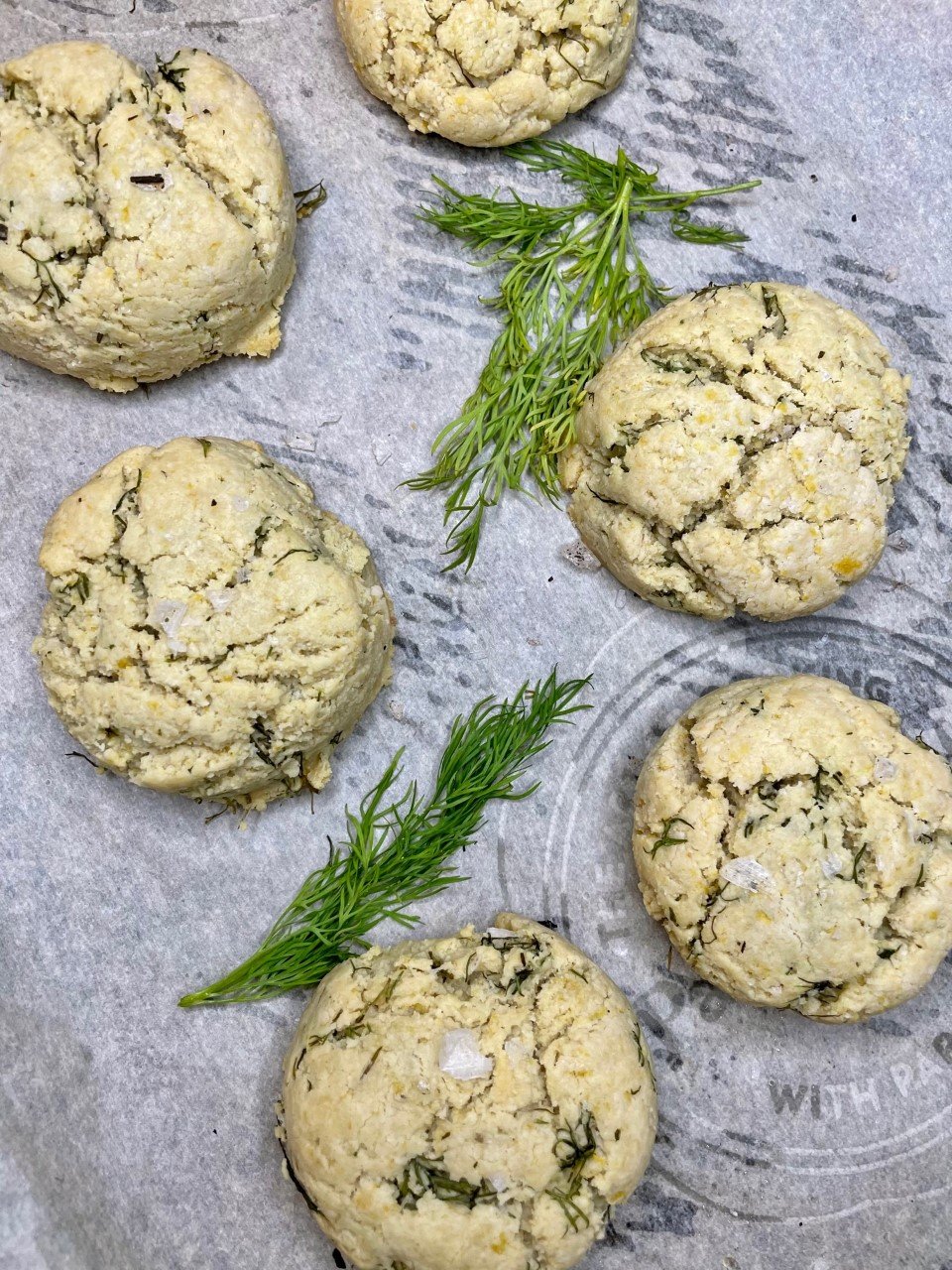 You guys have been really excited about this recipe on instagram. I was going to make you all wait until it comes out in the spring issue of Whole Family magazine but this is just the kind of recipe that is perfect for snowy February mornings, so it felt cruel to withhold it any longer. Here they are! My favourite breakfast. These low carb, gluten-free scones are a great option when you're craving something savoury & comforting in the morning. They get their cheesy flavour from B12-rich nutritional yeast and taste fabulous when paired with some cashew cream cheese and smoked salmon. They're also high in healthy fats and low in carbohydrates to give you plenty of energy to get through busy mornings.
Savoury Low-Carb Herbed Scones
This doctor's new favourite breakfast treat - gluten-free, dairy-free, egg-free, low carb scones. 
Ingredients
2 cups almond flour
1/2 cup tapioca flour
1/3 cup avocado, olive or grapeseed oil
1/3 cup unsweetened nut milk of choice
1/4 cup fresh chopped herbs (basil or dill are great choices)
1/3 cup nutritional yeast
1/2 tsp baking soda
1/2 tsp flaked sea salt
Instructions
Mix almond flour, tapioca flour, baking soda, nutritional yeast and sea salt together in a large bowl. Add the nut milk, grapeseed oil and fresh herbs and mix well. Scoop dough into 1/4 cup measure cup to shape and place on baking sheet. Bake at 350F for 30 minutes.