The Squash Soup Recipe (Dairy-Free)
November 8, 2022 By Sarah White No Comments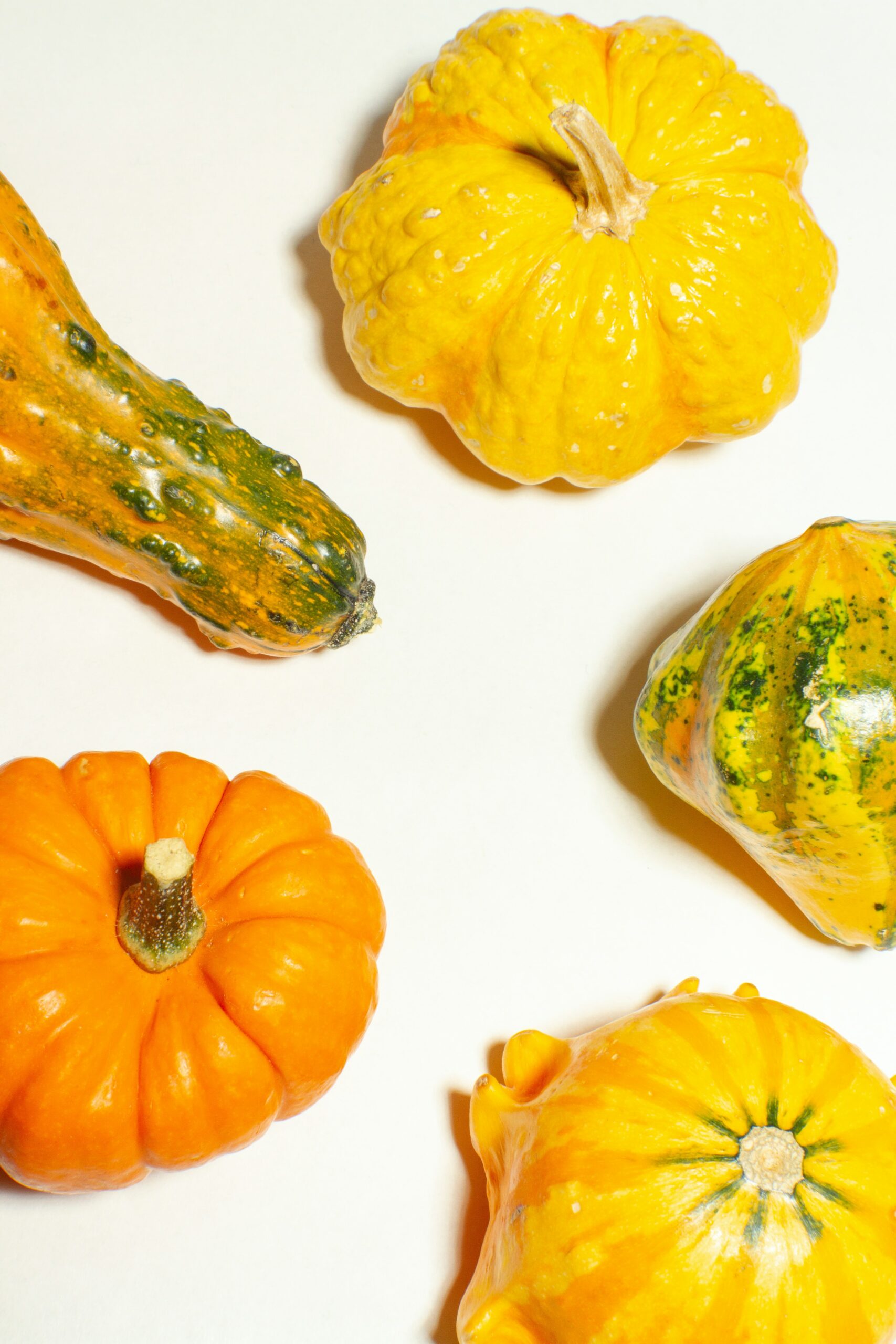 It feels like fall y'all – the air is cool and crisp and I swear I just saw a flake of snow fall outside the window beside me as I type. The days are getting shorter (thank you time change) and my weekly organic delivery box is full of delicious fall produce, including many varieties of squash + the biggest carrots I've ever seen. Squash is the quintessential fall food and I love that this recipe works well with so many different varieties of squash.
Seasonal eating is important because it keeps us in alignment with your environment; food is also way tastier and fresher the less time it has to spend on a plane/train/automobile before it arrives in your local grocery store. Studies show that you'll also have a healthier microbiome if you rotate your foods seasonally so I try to get most of my produce from farmer's markets & CSA boxes in an attempt to eat local & in-season as much as possible.
This soup recipe is a fall staple in our house because it helps me incorporate a variety of fall foods into our weekly meal prep rotation. It's also beautifully warming and thoroughly cooked to support digestive health, and contains anti-inflammatory spices + bone broth to help prepare the immune system for the fast-approaching winter season.
Dairy-Free Squash Soup Recipe
There's nothing I love more than a bowl of creamy warming soup on a crisp autumn day. This go-to cold weather soup recipe uses fresh local squash and creamy coconut milk for a delicious and creamy (always super healthy) fall meal. 
Ingredients
1 large squash - I use whatever looks good from the local farmers market, or whatever I find in my CSA organic food delivery box, so far I've used butternut, acorn, delicata, buttercup and even pumpkin and they've all been delicious. 
1 onion, chopped 
4 cloves of garlic, finely chopped 
1 tbs coconut oil or avocado oil 
1 can organic BPA-free coconut milk 
1 tbs curry powder 
1 tbs turmeric 
1/4 tsp chili flakes (optional) 
4 cups of bone broth, or boxed organic vegetable or chicken broth. 
sea salt + fresh ground pepper to taste 
Instructions
Preheat the oven to 400F. Cut your squash in half and lay face down in a baking sheet, bake in the oven for 30 minutes while you prepare your other ingredients. Add the onion, garlic and spices to a preheated medium-hot large dutch oven (shout out to my grandma Ruthie for stocking our kitchen with the most gorgeous Le Creuset cookware, I think of her every time we make this soup in my beautiful Caribbean blue pot) and cook until translucent and fragrant. Remove the squash from the oven and carefully scrape out the flesh of the squash and add it to your pot along with the chopped apple and cook for 5 minutes, stirring often. Add the bone broth and simmer covered for 30 minutes. Add your can of coconut milk and use an immersion blender to puree your soup. This recipe will keep in the fridge for 5 days and freezes very well.