Gluten-free Pumpkin Spice Muffins
November 9, 2017 By Sarah White No Comments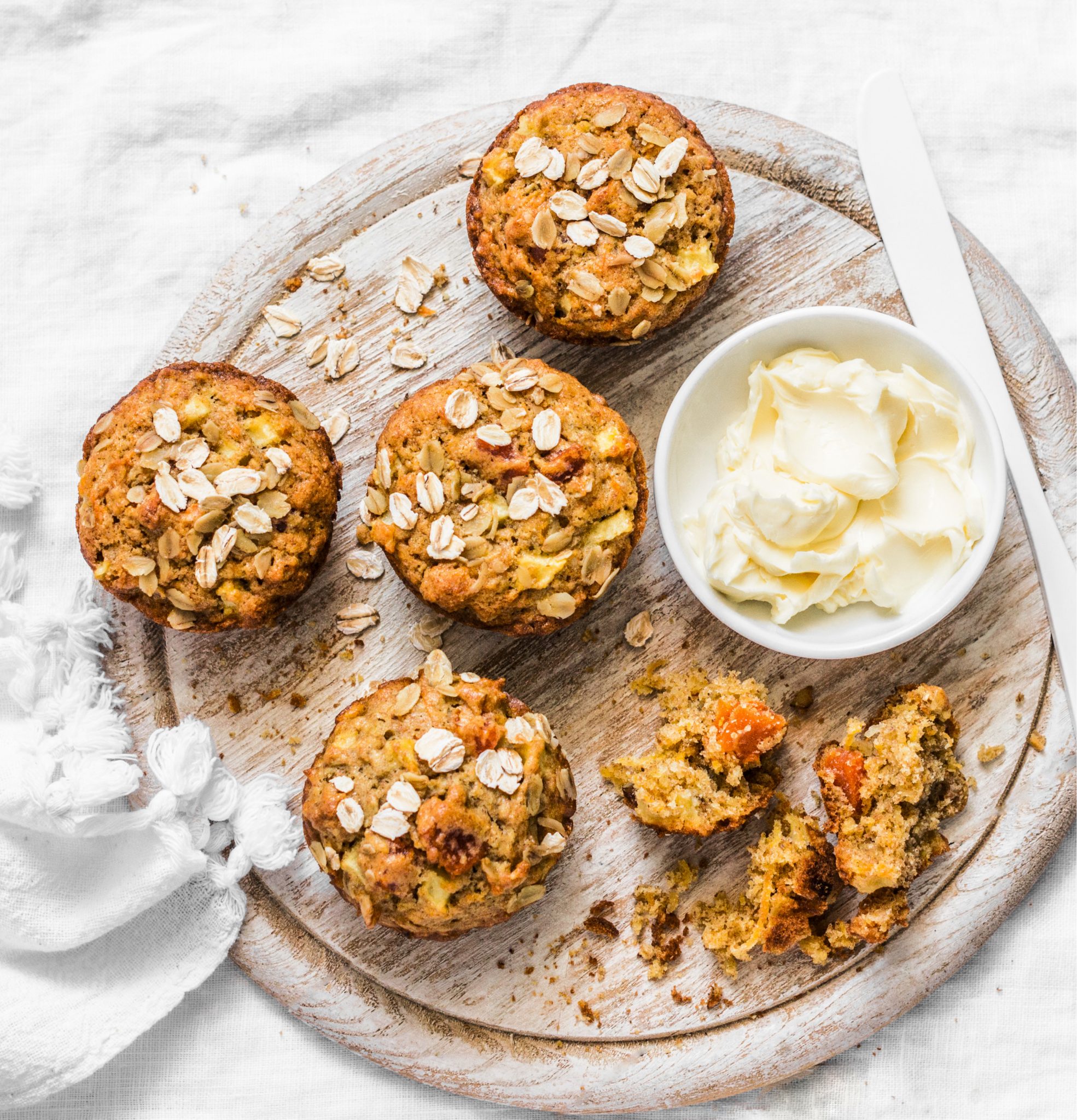 I'm officially all out of pumpkin puree so let's end this pumpkin theme off with my current favourite recipe. These gluten-free muffins are by far the best I've ever tasted (including those sugar-laden carbohydrate bombs found at my favourite coffee shop). It's a good thing that pumpkins are a super food since I'm pretty sure I've eaten my own weight in muffins this season. On that note … let's quickly recap some of the health benefits of pumpkin so that we can all feel a little bit better about eating 3+ muffins in one sitting:
A cup of pumpkin puree contains over 200% of your recommended daily intake of vitamin A to support vision (especially in low light)
Pumpkins are a great source of beta-carotene, which can play a role in cancer prevention especially when consumed in food sources, which are more beneficial than a supplement.
The carotenoids found in pumpkin carotenoids provide antioxidants to help keep your  skin smooth and wrinkle-free.
Eating pumpkins can help to balance your electrolytes:  a cup of cooked pumpkin has even more potassium thank a banana (564 milligrams vs. 422mg). I like to add 1/3 of a cup pumpkin puree to my protein smoothies to restore the body's balance of electrolytes after a heavy workout.
Pumpkin seeds are rich in magnesium (over 250mg/100g) and tryptophan (a mega dose at 600mg/serving) to support healthy mood. Tryptophan is a precursor to serotonin, our 'feel good' neurotransmitter and magnesium has been shown to reduce anxiety symptoms in a number of studies. Happy snacking (literally)!
Gluten-free Pumpkin Muffins
Gluten-free, dairy-free, refined sugar-free muffins, the best you'll ever have, I promise. 
Ingredients
1 cup almond flour
1 cup oat flour (grind oats in a blender - easy)
1 cup rolled oats
2 tbs cinnamon
1 tsp baking soda
1 tsp baking powder
1 can organic BPA-free pumpkin purée
3 small apples, grated
1/2 cup maple syrup
3 eggs
1 tbs vanilla
1/4 cup mini dark chocolate chips
1/3  cup raw pumpkin seeds.
Instructions
Mix the dry ingredients (almond flour, oat flour, rolled oats, cinnamon, baking soda, baking powder + salt) in a large bowl. In a separate bowl mix together the pumpkin, grated apples, eggs, and maple syrup until smooth. Gently mix the wet ingredients with into the dry ingredients and fold in the dark chocolate chips and pumpkin seeds. Bake at 350F for 35 - 40 minutes. Serve hot from the oven with a touch of coconut oil.
References:
https://medlineplus.gov/ency/article/002400.htm
https://www.ncbi.nlm.nih.gov/pubmed/23053552
https://www.ncbi.nlm.nih.gov/pubmed/23246796
https://www.ncbi.nlm.nih.gov/pubmed/24338499
https://www.ncbi.nlm.nih.gov/pubmed/25016272
https://www.ncbi.nlm.nih.gov/pubmed/25572038
https://www.ncbi.nlm.nih.gov/pubmed/21835188
https://www.ncbi.nlm.nih.gov/pubmed/24948052