Balinese Chicken Soup
January 17, 2020 By Sarah White No Comments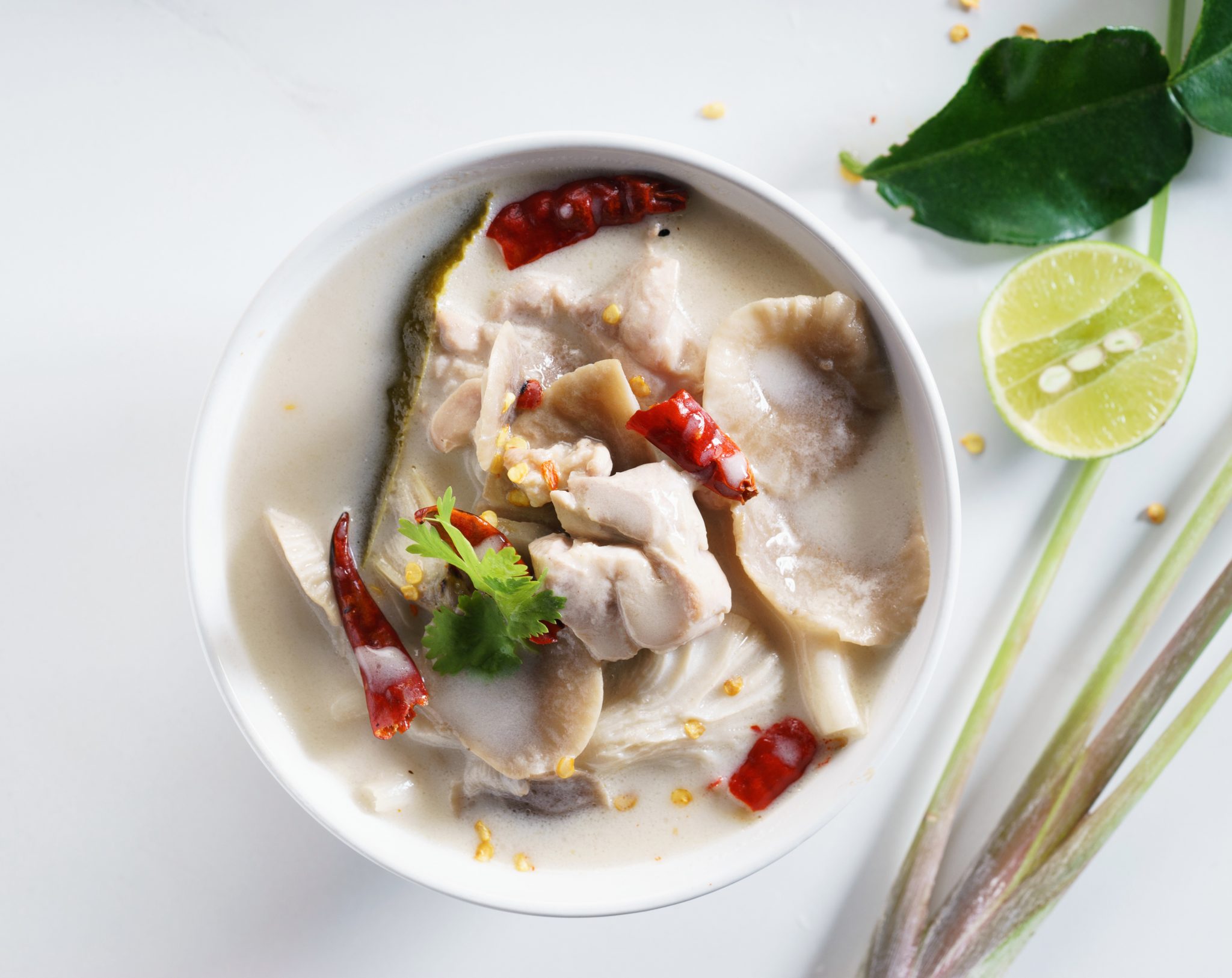 On the menu for tonight's dinner: Balinese chicken soup. Inspired by last year's trip to Bali, because it's cold, you're all sick, and I'm feeling incredibly wander-lusty at the moment.
Travel is by far my biggest inspiration when it comes to the way I cook. I've learned so much in my travels to places like Nicaragua, Mexico, Tobago, Cuba, Costa Rica and Portugal, and I always come home from my trips abroad feeling inspired to cook and more connected to this beautiful world we live in. While I'm always up for a trip – this extra cold Canadian weather has me specifically craving the scorching hot heat in Bali.
Today's recipe is a nourishing coconut milk + bone-broth based soup inspired by a cooking class I took while visiting Bali. Not only is it warming, satisfying and healing, but the flavours also transport me right back to Bali; I can almost picture the rice fields and sandy beaches while sipping on a mug of this immune-supportive soup. While it's freezing cold outside it's warm in this doctor's Balinese Kitchen and I hope you enjoy this Bali-inspired recipe as much as I do.
Balinese Chicken Soup
It's Balinese chicken soup for the cold, Canadian soul.