Banana Flax Blender Muffins
February 16, 2020 By Sarah White No Comments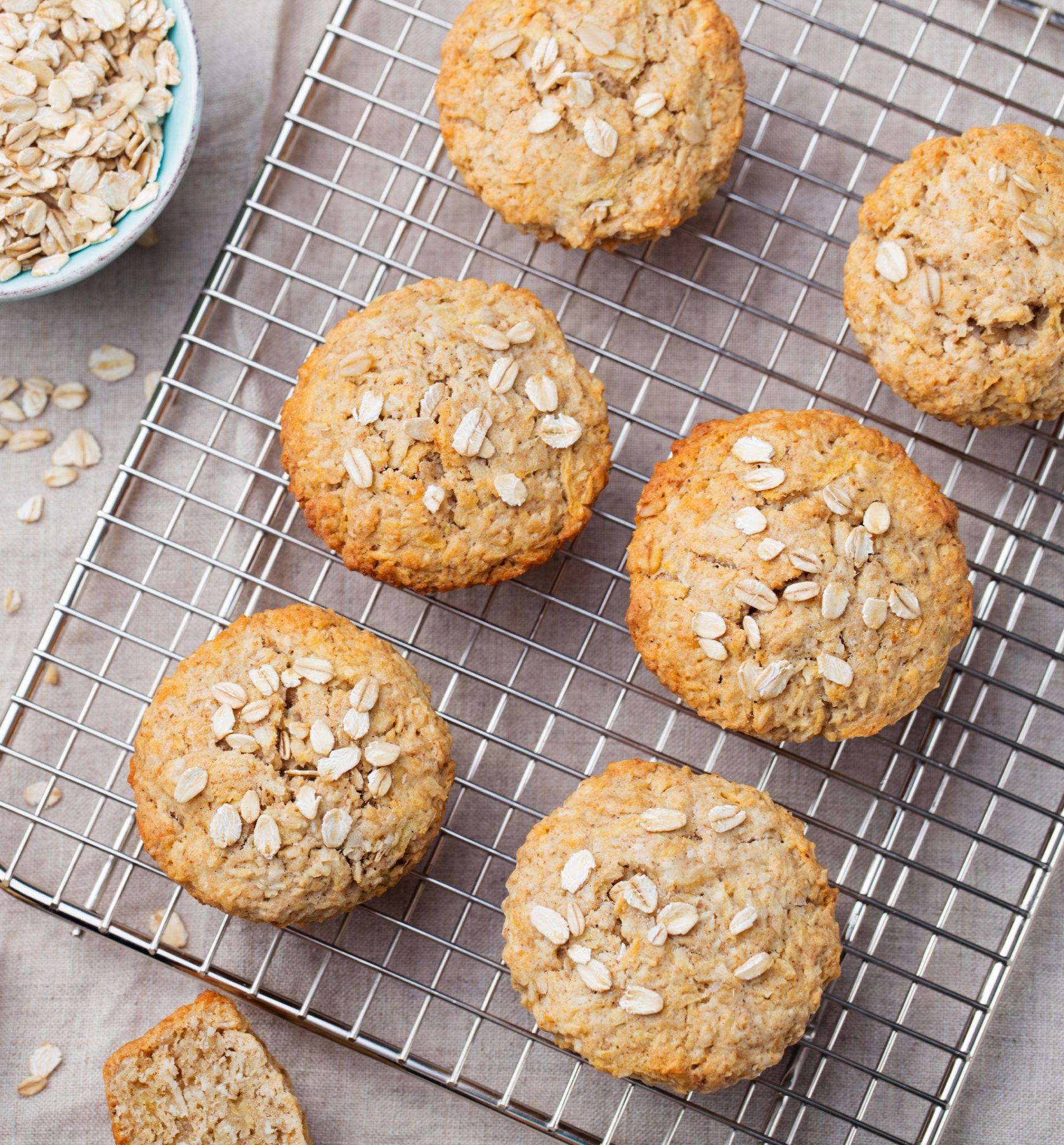 If you've been following along for a while now you likely already know that I'm seriously into seed cycling. I'm obsessed with using food as medicine, and love prescribing estrogen-balancing functional foods like flax seeds and pumpkin seeds to help my female patients optimize their hormone levels. So far this year I've helped 2 women get pregnant with this food-based hormone balancing strategy – seeds did the trick after IUI + IVF didn't! You guys, this is powerful stuff.
Flax seeds and pumpkin seeds found in this banana flax blender muffin recipe support healthy estrogen production in the first half of your cycle because they contain high levels of lignans – plant polyphenols that help to modulate estrogen levels. They also contain a good dose of omega 3 fatty acids (flax) and magnesium (pumpkin) to help your body produce healthy hormones. If you're new to the site, I suggest you go back to this article, which explains the process in more detail and goes through a bit of the research.
Lately I've been getting a little bored of throwing my follicular phase (aka weeks 1 – 2 of the monthly female hormone cycle) seeds into smoothies or salads. A girl can only take so much flax seed, am I right? This muffin recipe is a delicious way to get those follicular-supportive seeds in when you're totally sick of eating flax and pumpkin seeds. It's also incredibly easy, and requires very little time or energy since the whole mixing process takes place in a blender – no extra bowls or complicated kitchen tools required. Wishing you all happy hormones from This Doctor's Kitchen – I hope your enjoy this healthy, hormone-boosting breakfast as much as I do.
Banana Flax Blender Muffins
Try these easy banana blender muffins as part of your follicular phase seed cycling protocol. Full of flax and pumpkin seeds these muffins support healthy estrogen production in the first half of your cycle. 
Ingredients
2 ripe bananas
1/4 cup melted coconut or avocado oil
1/3 cup coconut yoghurt
1/3 cup whole flax seeds
1 cup rolled oats
1/2 tsp baking soda
1/2 tsp sea salt
1 tbs lemon juice
1 tsp vanilla
2 tbs maple syrup (optional & depends on how sweet you like 'em)
1/4 cup coconut flakes
1/4 cup pumpkin seeds
1/4 cup dark chocolate chips 
Instructions
Preheat the over to 350F. Add the flax seeds and rolled oats to a high-powdered blender (we're a vitamix household!) and blend for 30 seconds to 1 minute, or until oats and flax seeds are broken down and resemble the texture of coarse flour. Add the remaining ingredients, except for the coconut, chocolate chips + pumpkin seeds, and blend for 2 minutes until batter is smooth and well-mixed.  Stir in the pumpkin, coconut and chocolate chips and scoop 2 heaping table spoons into each well of a greased or lined muffin tin. Bake for 25 minutes - these muffins keep covered on the counter for around 3 days, and are good for another 4 days in the fridge.