Coconut Curry Soup [Keto/Paleo Recipe]
September 26, 2018 By Sarah White 2 Comments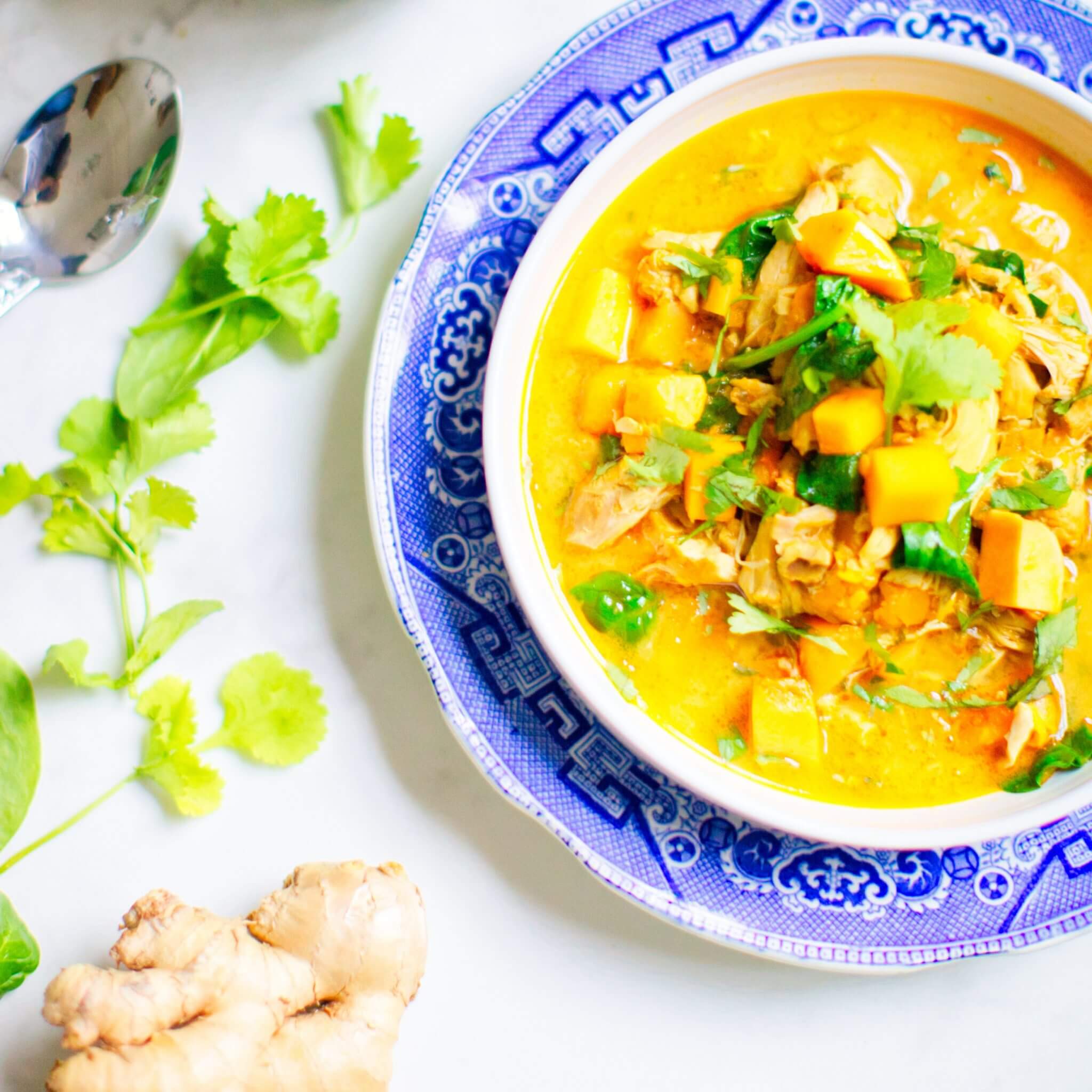 It's finally fall, which is officially my favourite time of the year! The leaves are changing and that cool fall weather that I love so much has arrived. In celebration of a season that's full of beautiful hikes, pumpkin-spiced every and comfy sweaters I'm share my favourite hearty fall soup recipe.  There's nothing I enjoy more in the fall than curling up on the couch with a good book, a glass of red wine and a mug full of this delicious coconut curry soup. Enjoy:
Coconut Curry Soup Recipe
This coconut curry soup is one of my fall meal planning staples. Cooler weather means it's time to incorporate more cooked foods and warming spices to support the digestive system. Coconut curry soup is a great addition to any keto or paleo diet since it's grain-free, low in carbs, and high in healthy plant-based fats.