This Doctor's Guide to a Cozy Season
October 15, 2020 By Sarah White 2 Comments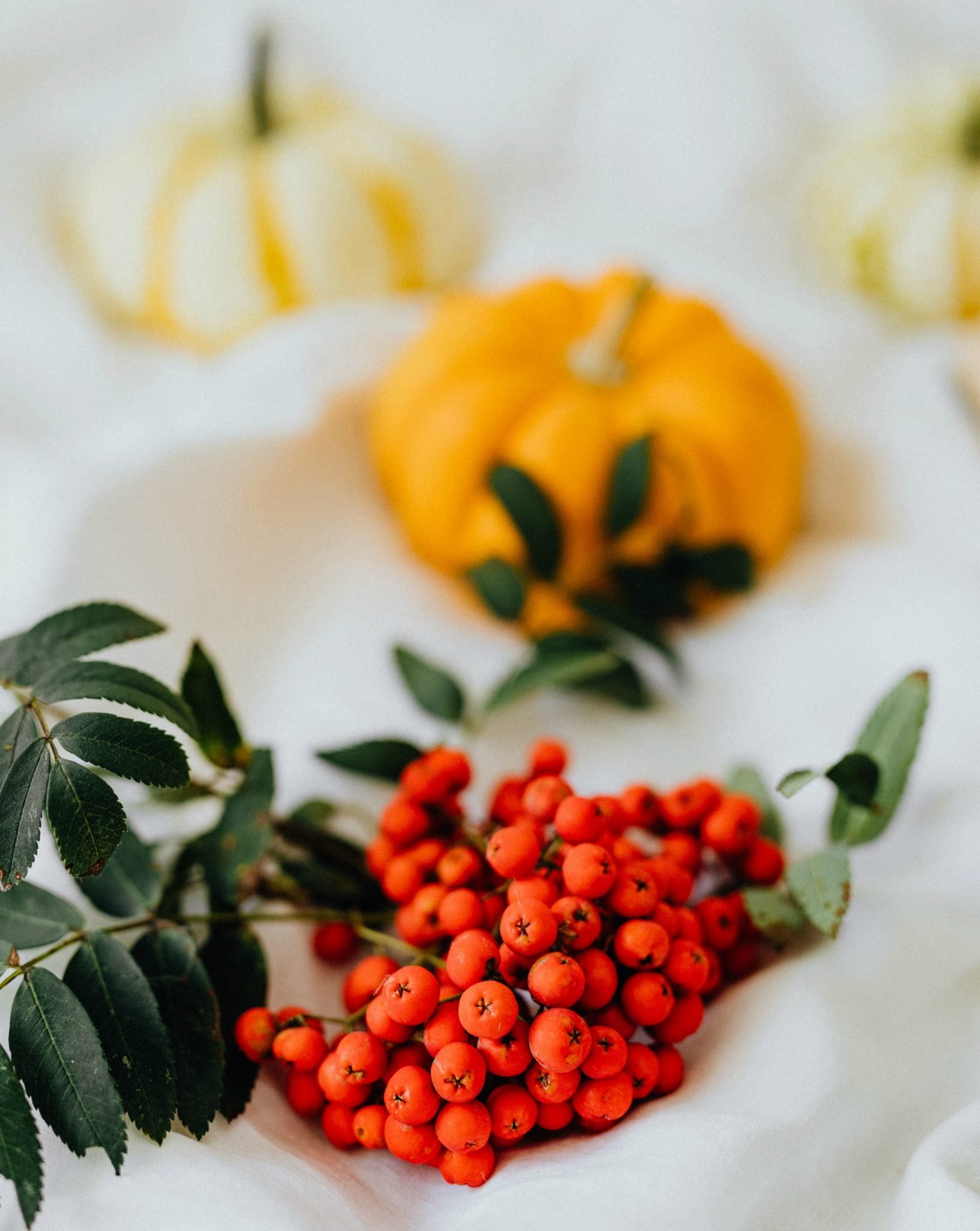 The leaves are still changing here in Ontario but I'm already thinking about the approaching winter. While winter in Canada is challenging at the best of times, I suspect that this season will be even more difficult than usual due to continued shut downs and social distancing orders. Cold grey winter days aren't so bad when we have tons of social engagements, holiday parties and romantic restaurant dinners in the books – without the usual distractions I'm personally going to need to work extra hard on keeping my mood and energy up this year. Here are a few of my favourite ways to make the winter a littler brighter and keep my spirits up during these darker days:
This fall / winter you'll find me …
Sipping on all things warm:

 

homemade pumpkin spiced lattes

, hand blended herbal teas & spicy bone broths – I literally have a mug full of something hot on the go all day long during the cooler months. Not only is it physically warming to drink and eat hot foods / drinks during the winter it also helps bring your body into balance with the external environment.

Homemade soups

 are a weekly staple in this doctor's winter kitchen; not only are they extremely easy and comforting, longer cooking times and heartier ingredients used in my favourite recipes also help to prepare the digestive tract and immune system for the colder months ahead. 
Hiking + Foraging: Foraging is one of my favourite ways to connect with nature; not only is it a great excuse for a long meditative walk in the woods, it also has added culinary & medicinal benefits. In Ontario, fall is the best season to forage for wild mushrooms, while winter brings juniper berries (the perfect addition to a gin & tonic), rose hips (high in vitamin C they make a lovely tea or syrup) & wild cranberries. Winter foraging is a wonderful excuse to get out for a mindful walk in the forest before as the cold weather settles in and I personally take a walk outside in the fresh air every single day regardless of the weather.
Reading all of the books: Cold weather hobbies include curling up on the couch with a fuzzy blanket, a cup of hot tea and a great book. One of the best things to come out of 2020 was my discovery of the Toronto public library Libby app. In the fall and winter I'll typically read a couple of books weekly, which can get expensive (and wasteful! all of that paper). The libby app allows me to download multiple books all without leaving the house and it saves me from giving Bezos anymore of my money. Here are my favourite quarantine books: 'Light Years' – James Salter, 'Wild Game' – Adrienne Brodeur, 'American dirt' – Jeanine Cummins & 'Slow days, Fast company' – Eve Babitz. I'm also currently rereading a favourite; 'Zen & the art of motorcycle maintenance', a yearly fall tradition.

Changing up my skin care and makeup routine to include thicker face serums and warm fall tones: At this time of year I switch my bright coral

 

RMS cream blush

 

to a more berry-hued tone by Ilia called '

a fine romance

'.  I also add a heavier balm to my daily organic skincare routine. My current cold weather skin helper is the 100% Pure Retinol Restorative Overnight Balm. It's thick enough 

to keep my dry skin moisturized and dewy as the air gets cooler and drier. Lipstick is my favourite way to warm up my even paler than usual cold weather complexion; I love a pop of red (RMS wild with desire lipstick) or a deep berry (Ilia Arabian Knights) to add a little colour to my mostly black winter uniform. 

Relaxing in front of my

 

SAD light therapy box

 

from Northern Light technologies: This helps to 'trick' my body into thinking the days are just a little bit longer than they are. By starting every day with 15 – 30 minutes of light box exposure it activates a physiological process known as the cortisol waking response (CAR). The cortisol awakening response is an increase between 38% and 75% in cortisol levels peaking after waking and a healthy CAR is associated with increased stress resilience and improved day time energy. I personally notice a huge difference in my mood and energy when I commit to a daily light therapy practice. I suspect that light therapy boxes will soon be joining puppies, outdoor heaters and bicycles as things that are selling out to due covid so I recommend grabbing one ASAP. 

Learning new things: Yes, we'll be stuck inside more than usual this year, but why not look at all that extra time at home as a gift? I'm personally proud of all that I've learned and accomplished in 2020 with the extra time at home provided by quarantine. I've finished business projects that I've been working on for years (I even learned how to code!), learned how to do basement renovations all on my own and committed 5 hours weekly to my Spanish lessons. While I'm not going to pretend like I didn't watch any Netflix this year I do think it's important to find a balance and continue to work on projects and skills that light me up and keep me motivated and connected to my passions. This winter I plan on continuing to work on my Spanish, yoga practice and knitting, while attending weekly pottery classes and learning more about mushrooms!
Making my home cozy AF: Throughout the cold months my house is absolutely filled with candles. I keep electric candles going all night long in the bathroom and bedroom, while my living room and dining room table are covered in lit candles. If you're a candle fiend like me I highly recommend switching over to naturally scented options made from healthier ingredients like soy & beeswax. Traditional candles release volatile compounds while burning including formaldehyde, petroleum, alcohol and esters. These harmful chemicals can cause health problems including headaches, dizziness, allergies, respiratory tract issues and may even possibly contribute to your risk of developing cancer. I also have soothing music going at all times during the winter (cold weather favourite include; Bon Iver, Leonard Cohen, Miles Davis and Sinatra) and a cozy blanket within reach no matter where I'm sitting.

Supplementing with Vitamin D to keep away those cold weather blues: Known as the sunshine vitamin, vitamin D is important to support mood during the winter. Canadian guidelines suggest between 400-2,000 IU of D3 daily to maintain adequate vitamin D levels throughout the year. However, factors like genetics, exposure and conversion can all affect your vitamin D status which is why I advise that patients get their blood levels of Vitamin D checked in order to determine the best dose. Now is a great time to check your D status and start supplementing right away to prevent a winter deficiency. Did you know that any dose over 1,000IU requires a prescription?

 

Book an appointment

 

to check your levels & determine what form & amount of this 'sunshine vitamin' is right for you. 
I'd love to hear, what are you doing to stay smiling and cozy this winter?
References: