Potato Leek Soup [Dairy-Free]
February 1, 2018 By Sarah White No Comments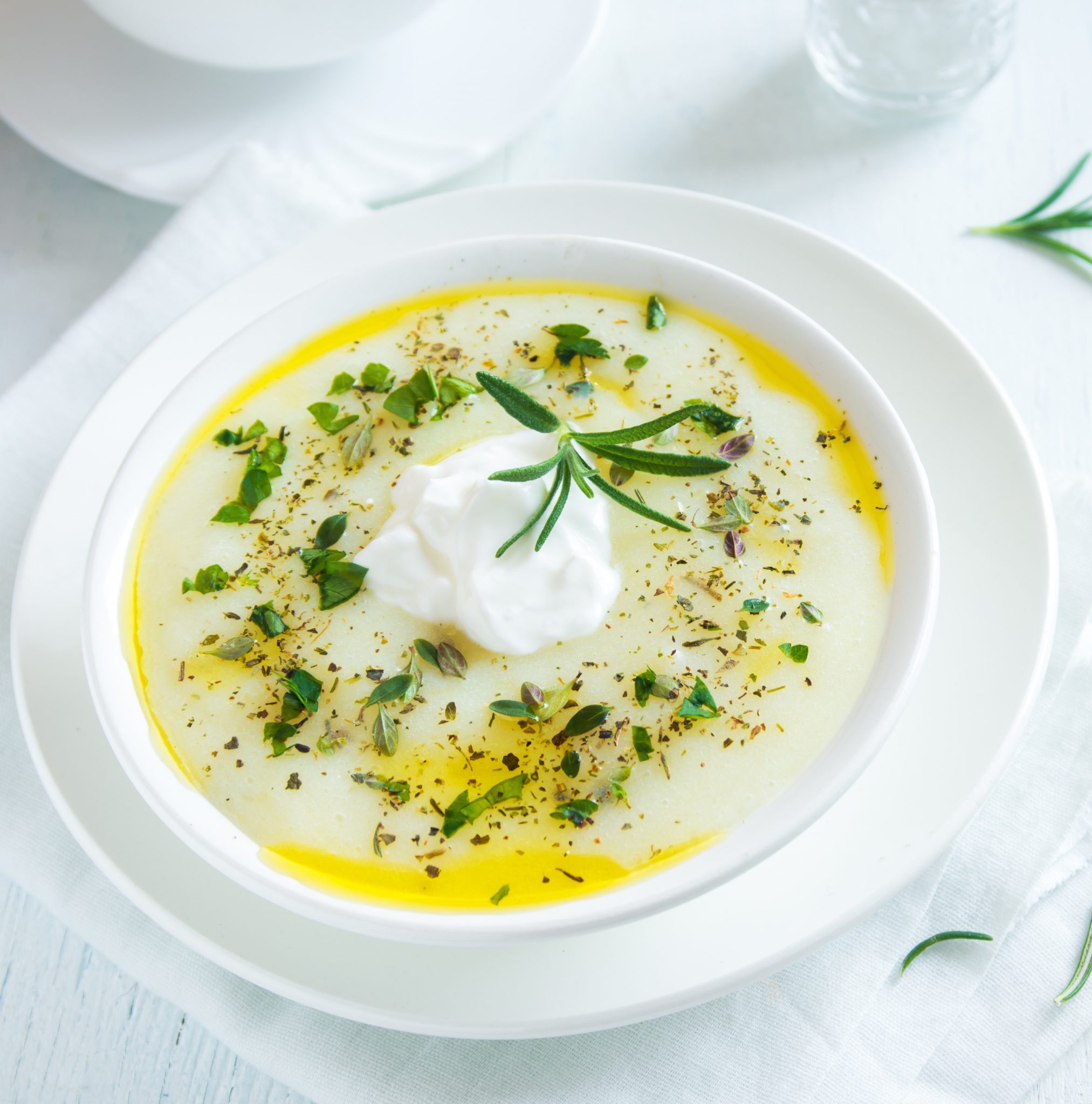 I love a bowl of creamy soup on a cold winter day but I often have a hard time finding recipes that don't include heavy cream or milk (I stay away from dairy for the sake of my skin). After many lacklustre attempts I finally nailed this recipe for potato leek soup using coconut milk instead of cream. This version isn't vegan since it still contains bone broth (another one of my tricks for glowing skin), but is completely dairy-free and full of flavour. We make a big batch of this almost every week and it's become my favourite warming winter-time dinner along with a glass of red wine (for the polyphenols, obviously!).
Potato Leek Soup (Dairy-free)
This has become my favourite winter-time soup, full of healthy fats & fibre-rich vegetables to keep me full and satisfied on cold days.