DIY Natural Blush Recipe
March 12, 2018 By Sarah White No Comments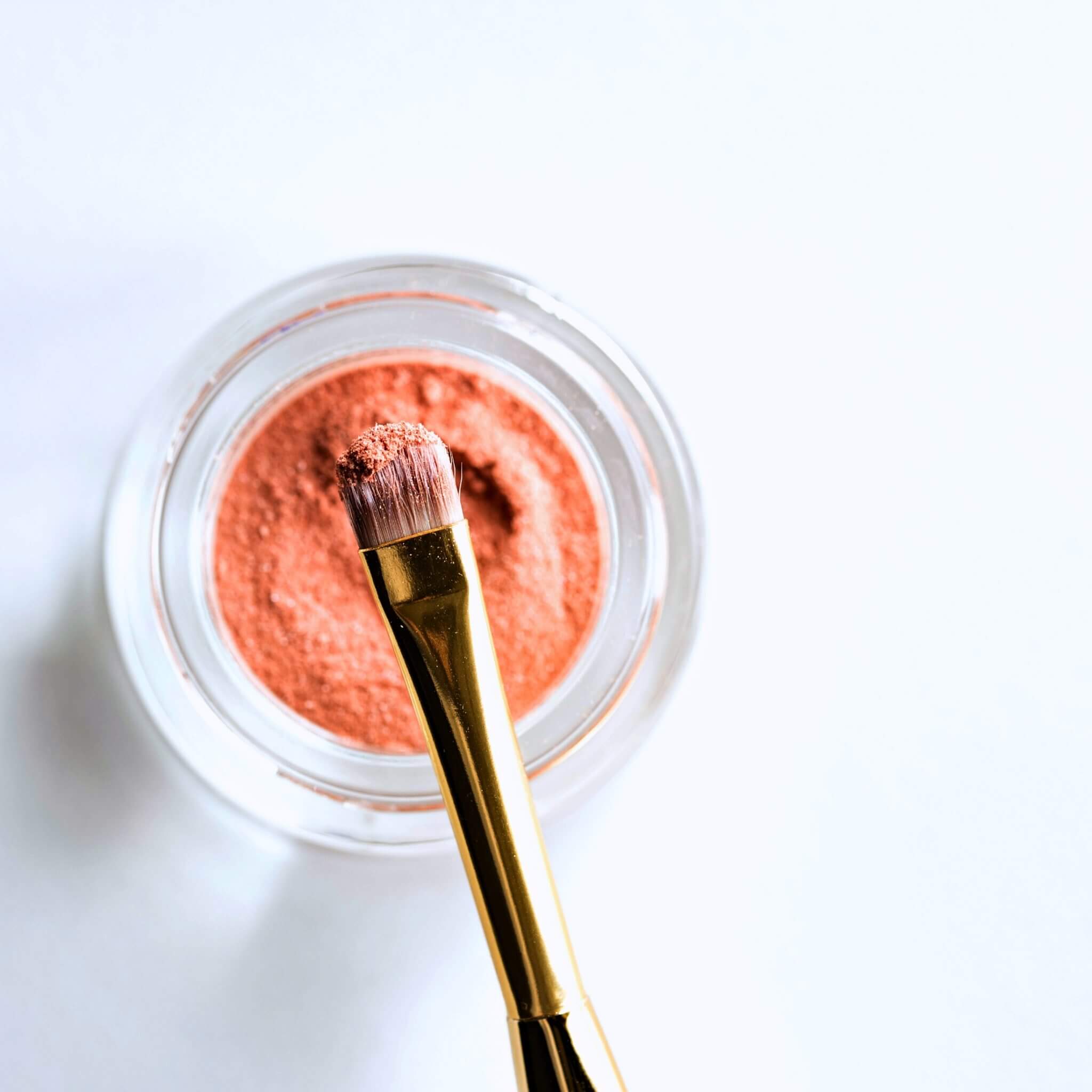 March is natural beauty month here on the blog. All month long I'll be sharing my favourite green beauty tips and even giving you a peak at how I'm preparing my skin, hair and body for my upcoming wedding. To kick off my series of natural beauty tricks, foods and tools I'm sharing with you my favourite ever beauty DIY recipe for all-natural homemade blush. I've always been very fair (excluding those few year in high school when I lived in a tanning bed – which I deeply regret) and I wear this blush almost daily to give my skin a bit of colour.
Cosmetics are a major source of toxins, and most women expose themselves to harmful chemicals like phthalates, parabens and formaldehyde daily through their makeup. These chemicals have been shown to damage the liver, kidneys, lungs, and reproductive system in studies, and also have estrogen-like properties which can affect hormones, acne and fertility. I often advise my patients with hormonal issues, especially those trying to get pregnant, to make their own cosmetics and when they can in order to reduce their overall toxin exposure. I love natural brands like RMS, Well People and Ilia for natural cover-up, lip stick and mascara but I still try to make my own cosmetics when I can to keep things as close to nature as possible. If you like this natural blush recipe you should also check out my previous post for my favourite DIY lip balm.
DIY Natural blush - 2 ways
It's surprisingly easy (and cheap!) to make your own homemade cosmetics. The DIY blushes use herbal ingredients that are actually good for your skin and reduce your daily toxin exposure. 
Ingredients
Pink/coral blush:
1 tsp arrow root powder
1 tsp ground hibiscus petals (I have tons of these in stock at the clinic, if you're a patient of mine mention this recipe at your next visit and I'll send you home with some hibiscus) 
Sunkissed red blush:
Instructions
Mix the arrow root powder with your desired natural colouring and store in a small jar and use liberally  as needed. If you prefer a cream blush you can mix your coloured powder with 2 tsp of coconut oil and rub onto the cheeks. Natural blush will keep in an air-tight container for 3 months.
Wearing the hibiscus pink colour (ignore the acupuncture needle) 
Wearing the beet-based blush; a brighter red
References: