This Doctor's Medicine Cabinet: Maca
March 4, 2021 By Sarah White No Comments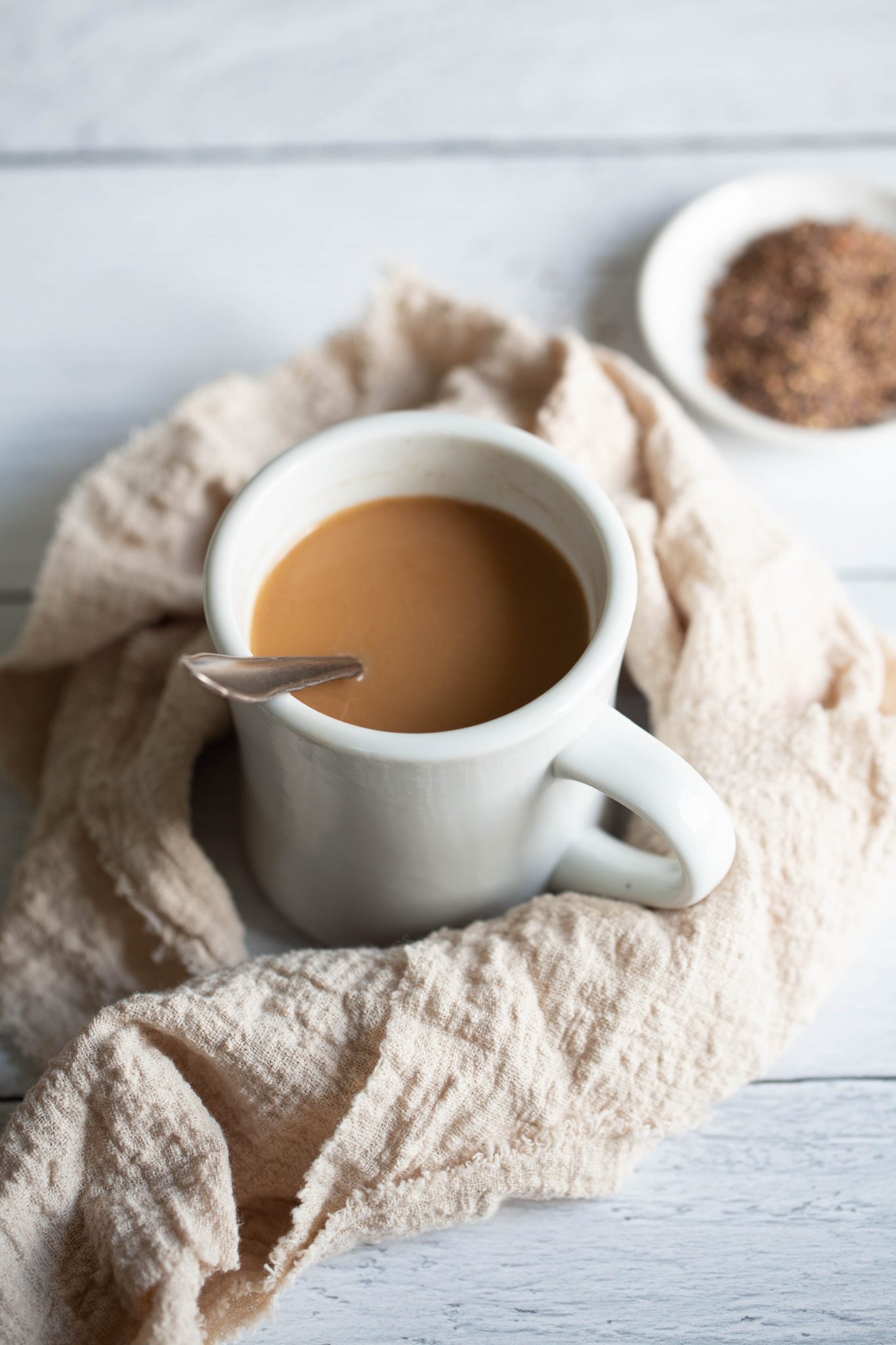 Life as a Naturopathic doctor is not all foraging, yoga classes, sourdough-baking and meditation. Running a business in a pandemic comes with a significant amount of stress so lately I've been consuming delicious maca root based exilirs every afternoon between appointments as a way to improve mid-day energy & reduce stress levels (full disclosure I am also on a sh*t-ton of adaptogenic supplements; doctor / care-giver burnout is real, guys).
Maca is a root vegetable native to Peru and has been used there for centuries to increase stamina and energy, and reduce stress. Known by many as the 'Peruvian ginseng', maca is frequently used as an adaptogen, which by definition is any substance that brings the body to a heightened state of resistance to disease through the regulation of physiological and emotional health.
Stress depletes the body's ability to maintain balance, which in turn creates susceptibility to health problems; this means that you can likely blame pandemic-induced stress and burnout for your new onset sleep, skin, hormone or digestive issues. Maca can help balance, support and strengthen a nervous system that has been compromised due to stress. Stress, either mental or physical, affect's the area of your brain called the hypothalamus, which in turn causes the adrenal glands to produce more cortisol (aka, our stress hormone). The human body was not designed to function properly under long term stress and continued elevated levels of cortisol can have negative effects on numerous areas of health including digestion, metabolism, sleep and sexual function. Maca helps to improve physical and emotional resilience due to it's balancing effect on the hypothalmus. Maca also contains a significant amount of amino acids and nutrients such as potassium, magnesium, calcium, iron and zinc, all of which are important for a healthy stress response and immune system. 
Maca root has a deliciously subtle caramel flavour and is a wonderful addition to baked goods, smoothies, or freezer fudge. With this month's unseasonably cold temperatures my new favourite way to use maca is in this warming elixir featuring cinnamon & fresh ginger root for additional heat and energy:
Stress-Busting Maca Elixir
This maca-based drink boosts energy and improves resilience with no caffeine, making it the perfect mid-afternoon pick me up. 
Ingredients
1 cup nut or oat milk (I love hazelnut or fresh almond milk) 
1/2 inch grated fresh ginger (ginger tea bags work in a pinch) 
1 tsp maca powder 
1 tsp ceylon cinnamon + a cinnamon stick to stir / garnish 
1 tbs raw cacao powder 
2 tsp monk fruit sugar, honey or maple syrup (can use 1 - 2 dates if adding to a blender) 
pinch of cayenne (optional) 
Instructions
Gently heat your nut milk on the stove top with the grated ginger (or ginger tea bag if using) for 10 - 15 minutes to infuse the ginger flavour. Strain out the ginger and add the cinnamon, cacao, maca, sweetener of choice and cayenne. Blend all the ingredients in a high powered blender for 20 seconds or use an immersion frother to mix everything together. Pour into your favourite mug, tune into some relaxing music, take a few deep breaths and enjoy this delicious nervous system supportive treat.