Mexico-Inspired Sauce Recipe Round-Up
December 6, 2019 By Sarah White No Comments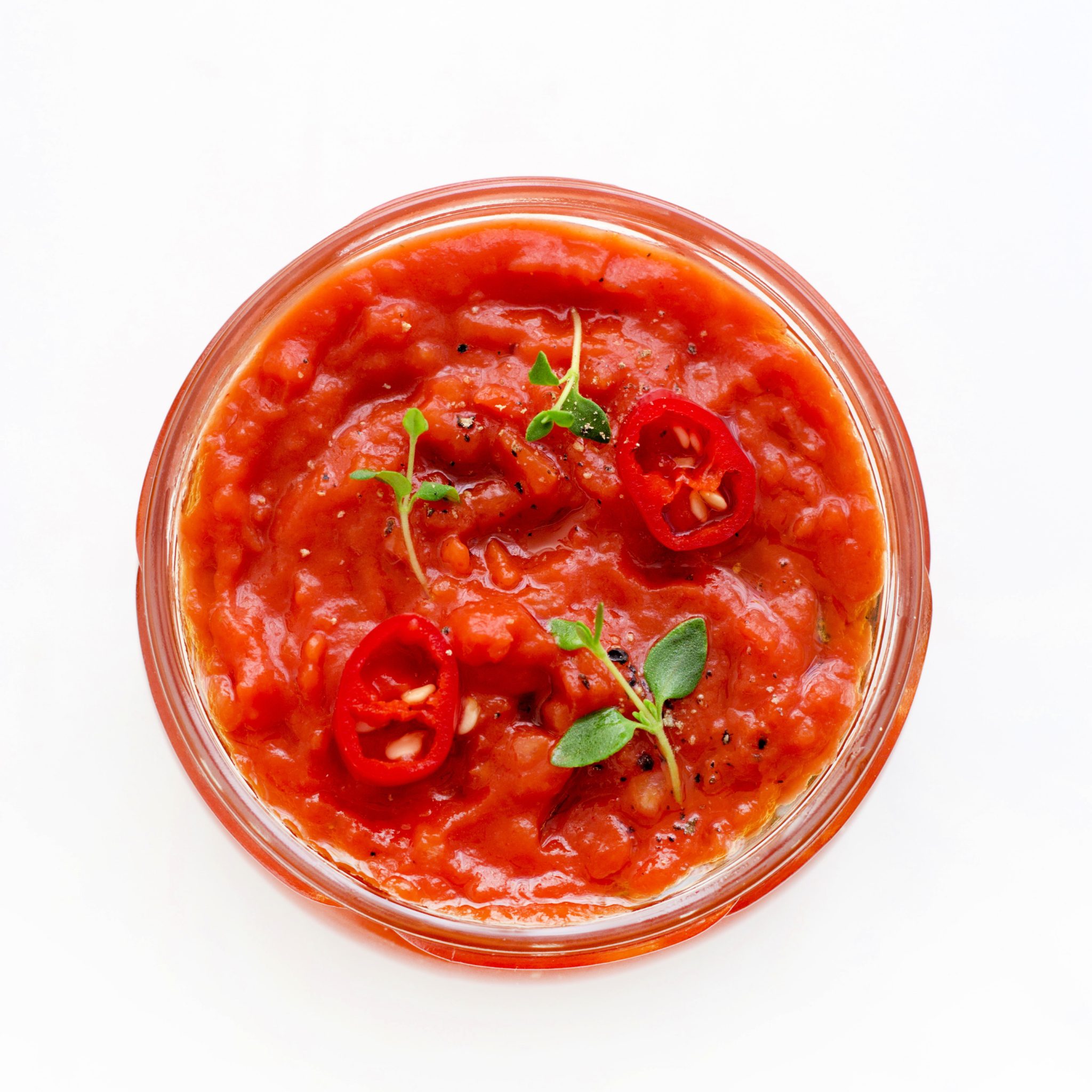 To balance the cold of winter this doctor is currently in her tiny Toronto kitchen whipping up a steady stream of hot & spicy Mexican-inspired recipes. In additional to experimenting with a ton of Mexican flavours, most of my cooking as of late also incorporates one or more of these delicious sauces all inspired by my trip to Mexico.
Spicy Mexican Chili Oil
We learned a variation of this sauce in our Mexican cooking class and I've  been tinkering with the ratios at home for a few weeks now. I've finally nailed a version that tastes exactly like the one our host made in Mexico and I'm happy to report that this supremely spicy oil tastes delicious on absolutely everything. 
Ingredients
1.5 cups dried árbol peppers 
1 cup grape seed or avocado oil 
2 small cloves of garlic, chopped
1 tsp sea salt 
1/2 cup pumpkin seeds
1/2 cup peanuts 
1/2 cup sesame seeds 
Instructions
Prepare the peppers by cutting off the stems and removing most of the seeds. Add the peppers to a hot pan with your oil and cook stirring frequently for 1 - 2 minutes (keep the fan on high at this point or you may end up with some spicy pepper eye stings). Place the peppers, along with the oil they were cooked in, into the food processor with the garlic, salt and nuts + seeds and pulse to crush the peppers and seeds. Add a little extra oil if needed then place in a glass jar and keep in the fridge for up to 2 weeks.
If you've been following along on Instagram you may already know that I recently spent a glorious October week in Todos Santos, Mexico. I've had this tiny town on my radar for a few years now and when I came across a wellness & yoga retreat with the intention of 'finding fluidity' I knew I had to pack my bags, reschedule a few patients (sorry guys!), and head straight down south. Todos Santos is a sweet little Mexican town with cobblestone streets, delicious restaurants and some of the friendliest people you'll ever meet; I spent an afternoon working at the restaurant outside my hotel and I swear I managed to meet almost every single ex-pat living there! While the people were lovely, and the mezcal tasty, the most memorable part of my trip was definitely all of the wonderful Mexican food experiences. I took a cooking class with a famous local chef, attended a food styling & prep class hosted by the incredible Alison Wu and just generally ate my way through Todos Santos (a meal of steak tartar + homemade bread at gallery / restaurant Bleu was especially memorable).
Charred Tomato Salasa Recipe
Our cooking class host made a similar recipe using the coils of her gas stove but I prefer my house to smell like essential oils, not peppers, so I took the charring process outside to our BBQ and the final result was just as good as the salsa we made in Mexico. 
Ingredients
4 large roma tomatoes (roma tomatoes have less liquid and work well for a chunkier salsa but any ripe tomato will do in a pinch).
2 small heads of garlic
1 large jalapeno
1 poblano pepper 
½ red onion
1 tbs chili powder
1 tsp cumin
Juice from 1 lime
½ tsp sea salt
Fresh ground pepper to taste
Instructions
Fire up your BBQ and preheat the coals so they're nice and hot. Prep the vegetables while your BBQ is warming up.  Finely chop your garlic cloves and set aside to mix in at the end (these do not need to be cooked on the BBQ), next thinly slice your onion into 1 cm thick rounds and cut the jalapeno and poblano in half and gentle remove the seeds and the stem. Place the tomatoes, pepper and onions directly onto the hot BBQ grates and cook, flipping frequently, until the tomatoes and jalapeno blister and blacken. The onions should end up with some beautiful char marks. Let the grilled vegetables cool slightly then gently remove the blackened outer skins from your tomatoes. Place the cooled grilled vegetables along with your chopped garlic, lime juice and spices into food processor and pulse until your salsa reaches your desired consistency. Serve with chips and cut up vegetables for a delicious back yard snack.
Since returning home I've managed to successful re-create Alison's cilantro chimichurri (this recipe is truly amazing as I'm a steadfast cilantro hater and I actually LOVE this sauce!), along with a charred salsa and spicy nut & pepper-based oil that were inspired by my cooking class. Lately I've been making-up a batch of the chimichurri to serve as a dip along side my weekly batch of sourdough bread but it's also wonderful served on a grass-fed steaks from the 1/2 organic cow we currently have sitting in our basement freezer. My salsa recipe also makes frequent appearances served with our favourite grain-free Siete tortilla chips + homemade guacamole, and the spicy pepper oil is absolutely incredible on eggs, flank steaks, or served as a fish taco topper. Let me know if you discover any other genius uses for these this Mexican-inspired sauce selection and happy cooking, from this doctor's Mexican kitchen.
Cilantro Chimichurri
I've got the cilantro gene you guys, the one that makes it taste like soap, and I STILL love this recipe so you know it's a winner. Serve along side fresh sourdough bread for dinner or on top a juicy grass-fed steak.  
Ingredients
1 - 2 jalapeños, seeded and roughly chopped
2 cups fresh cilantro 
4 small cloves of garlic
1 tsp sea salt 
1/4 cup apple cider vinegar 
juice from 1 lime 
1/2 cup olive oil 
Instructions
Add all of your ingredients except olive oil to a food processor and pulse until well mixed (ingredients should still be fairly chunky at this point). Slowly add the olive oil while pulsing until a thick oily sauce forms. Will keep well in the fridge for 1 week.