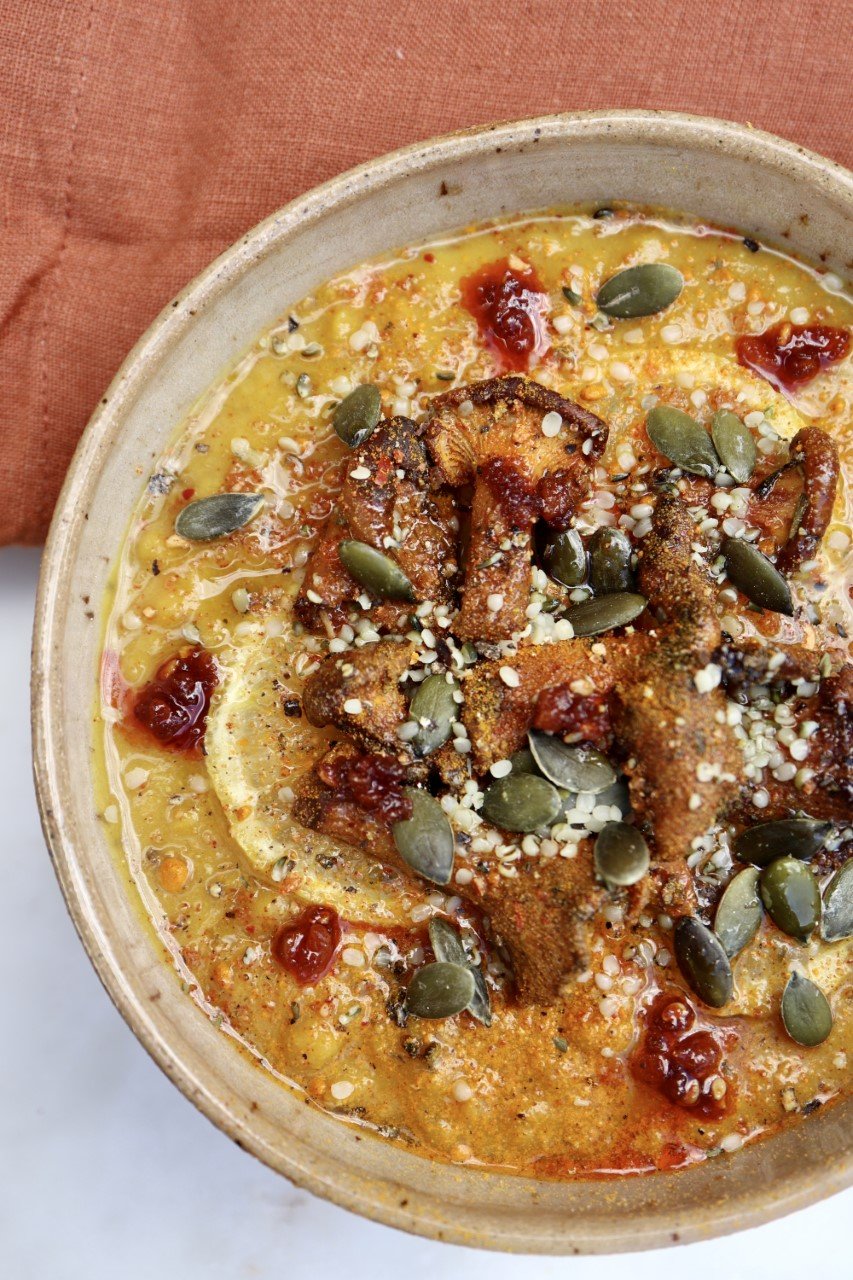 Does anyone else feel like it's been raining for an entire year?
The past few days in Ontario have been unseasonably gloomy and grey so I'm incorporating all of my tried and true ways to banish the rainy day blues: puppy snuggles, yoga, tons of tea & bright, beautiful warming meals like this sunny af soup. I've been testing various recipes using those beautiful orange cauliflowers from my local farmers market and this one is definitely a winner. In additional to in-season cauliflower it's also loaded with anti-inflammatory turmeric and contains plenty of carotenoids thanks to all them orange vegetables (bonus: carotenoid-rich fruits and vegetables are good for your fertility and hormones). Sending sunny vibes from this doctor's soup bowl.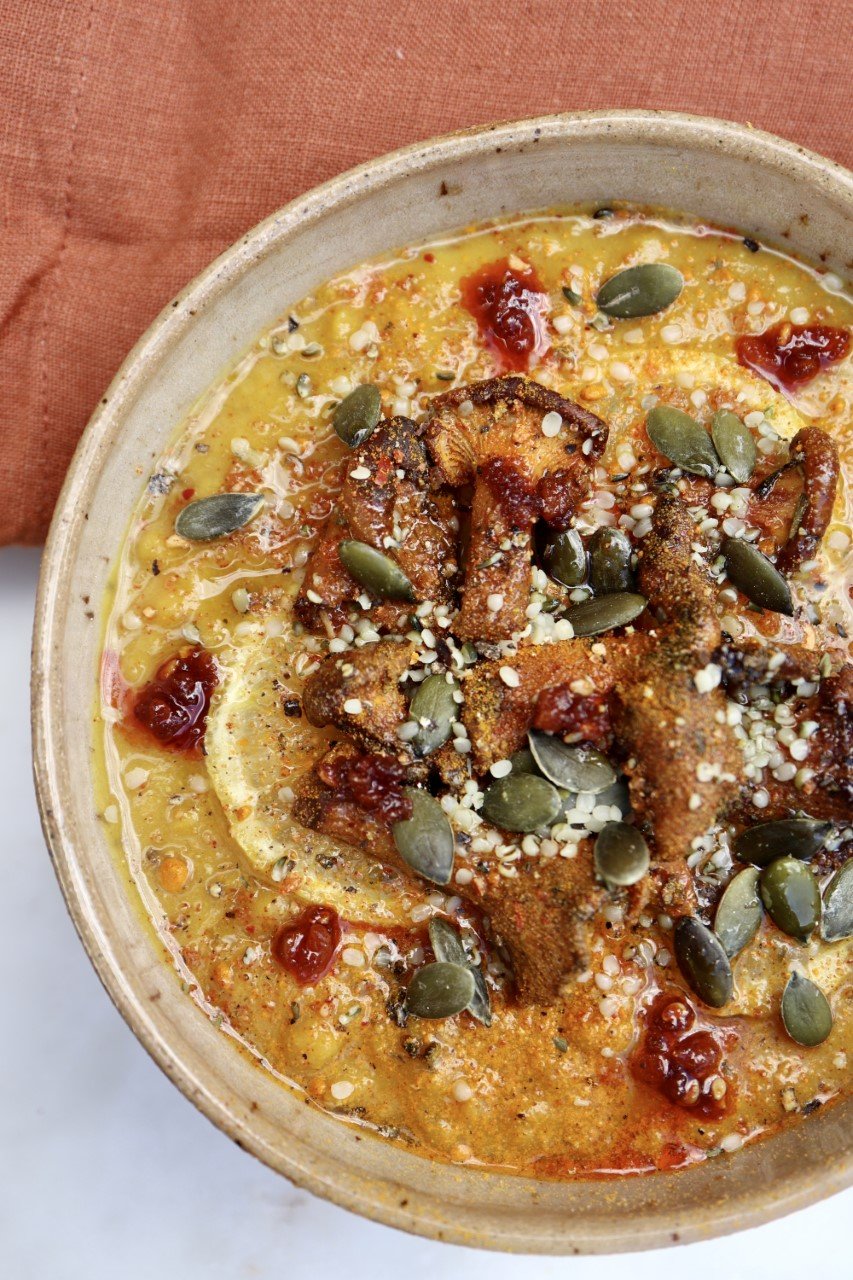 Print
Sunshine in a Bowl Turmeric Soup
It may be dark and gloomy outside, but it's sunny inside my soup bowl! This gluten-free, dairy-free, crazy healthy orange af soup is the perfect fall pick-me-up. 
Ingredients
1 large sweet potato, chopped
1 small white onion 
1 head orange cauliflower, chopped into florets 
1 orange pepper, roughly chopped 
5 small cloves of garlic, roughly chopped 
1 tbs grapeseed or olive oil 
1 can coconut milk 
1.5L bone broth 
1 tbs turmeric powder or 1/2 inch fresh grated turmeric 
1 tsp paprika
1/2 - 2 tsp red chili flakes 
1 cup red lentils 
sea salt + pepper to taste 
Instructions
Add oil, turmeric, paprika, chili flakes, garlic, onion, sweet potato, cauliflower and pepper to a large dutch oven and cook on medium heat until veg begins to brown, stirring frequently. Add the bone broth and simmer on medium low heat for 35 minutes. Pour in the coconut milk and carefully blend with an immersion blender while soup is still on the stove. Add lentils and stir frequently for 10 - 15 minutes until lentils are cooked (the addition of coconut milk will make the lentils clump if you're not consistently stirring at this stage, pour yourself a tea, put on some music and focus on that meditative soup stirring for a few minutes). Serve hot, topped with whatever fun ingredients you like - I added miso chili paste, crispy chanterelles and hemp + pumpkin seeds for extra protein